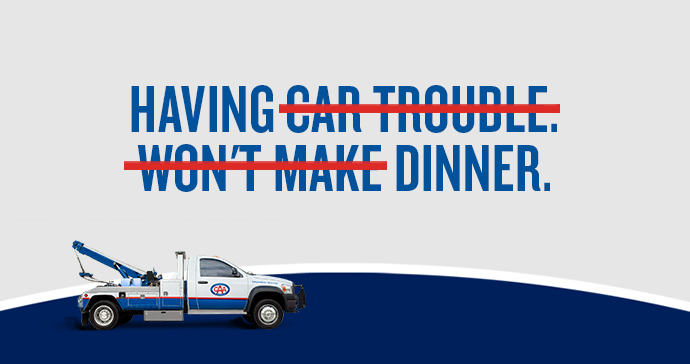 AMA Helps Get You Home
Don't let car trouble ruin your entire day. AMA's 24-hour Roadside Assistance covers you whether you're a driver or passenger, in any car, anywhere across North America. Join AMA today and rest assured that if something does go wrong, we'll get you back on the road as quickly as possible.
An AMA Membership Also Gives You
Savings and reward dollars from our AMA Rewards partners
Multi-policy discounts with AMA Insurance
Exclusive offers on cruises and vacations from AMA Travel
Access to vehicle registrations, licence renewal, and all of our our Registry Services
See our membership comparison chart and find the right coverage for you.
*New Primary members add a one-time $20 registration fee. Prices do not include GST. Some restrictions apply.