---
For our AMA Insurance policyholders who were affected by the 2016 Fort McMurray area wildfires, below are answers to some common questions about insurance coverage.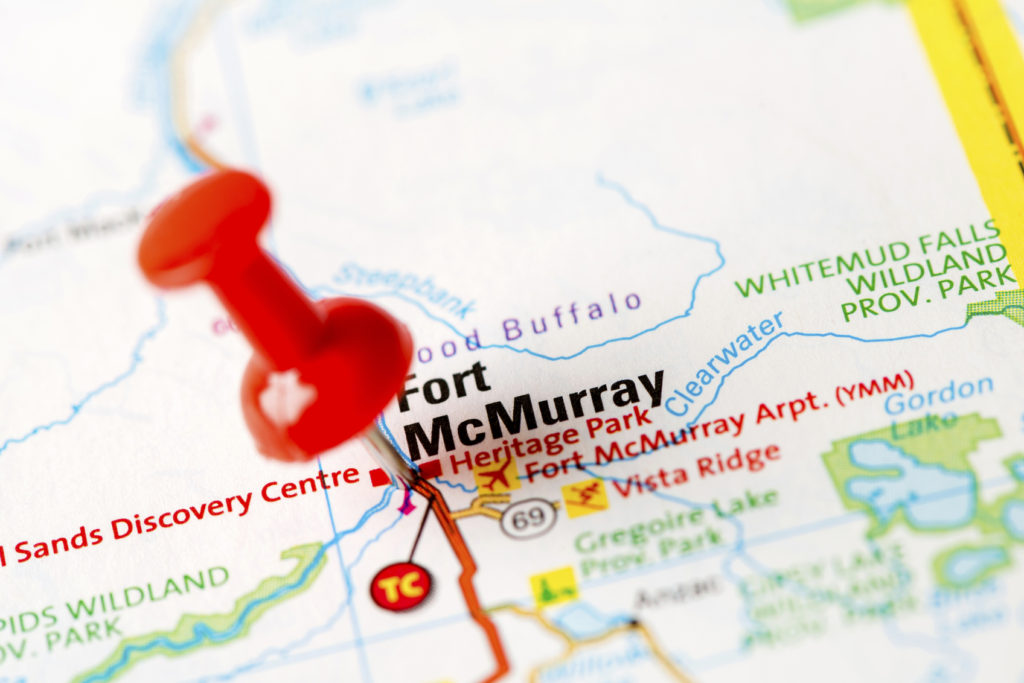 Home/Renters Coverage
Is there coverage for landlords to replace lost rental income?
Policies can vary, so it's best to check with your adjuster as there is often coverage for Fair Rental Value. This covers lost rental income if a property can't be occupied because of damage that is covered under the policy (such as fire). A landlord would not be able to collect Additional Living Expenses for that home if they were not living in that property.
---
Claims
There's so much information out there, some of it contradictory. How do I know what's what?
The best source of information is your adjuster. They can speak directly to your situation and will know the coverage provided under your specific policy. The Insurance Bureau of Canada and insurance companies are working closely with the Municipality of Wood Buffalo and the Alberta Government to make sure every claim is handled fairly and efficiently.
---
Is there anything I can do if I disagree with my insurance company's decision regarding my claim?
Yes. Insurance companies, their brokers and agents are committed to high standards of customer service. If you have a complaint about the service you have received, you have the right to access your company's complaint resolution process. Your insurer, agent or broker can provide you with information about how you can ensure that your complaint is heard and promptly handled. Consumers may also contact the independent General Insurance OmbudService.
It's also important to understand your rights and responsibilities as an insurance consumer before you initiate the complaint resolution process.
---
Rebuilding
My policy states that I only qualify for Guaranteed Replacement Cost if the construction of my home is completed within 12 months of starting my claim. Is this true? Is there a time limit to complete construction?
There may be a standard clause in your policy stating that rebuilding or reconstruction must be completed within one year of your date of loss. AMA Insurance is waiving this restriction for our home insurance policies related to the Fort McMurray wildfire in light of the exceptional circumstances. So long as you are rebuilding in the same area, your Guaranteed Replacement Cost will not be affected by the timelines for reconstruction.
---
My policy states that I have 180 days to replace my contents in order to qualify for replacement cost. Is this being extended?
Yes. Given the circumstances in Ft. McMurray, if you're replacing contents, we understand it's unlikely that they could be replaced within the timelines outlined in the policy wording.
---
How will changes to bylaws impact my claim? Will you look at the codes in place when my house is rebuilt, or what was in place at the time of the fire?
Municipalities often review and revise bylaws so it's not uncommon to encounter differences between what was in force when a loss occurred and the bylaws in force at the time of construction. Because building regulations are complex and individual homes can differ greatly, we will consider the implications of these changes on a case-by-case basis. Our adjusters will work with our policyholders and their builders to manage these as they occur.
---
My duplex in Ft. McMurray was a total loss. If I choose to rebuild a detached home instead of another duplex, will I still qualify for guaranteed replacement cost?
We want to ensure that our policyholders in Ft. McMurray are able to rebuild with as few barriers as possible. If you have guaranteed replacement cost on your home and it was an attached home (a duplex, 4-plex or patio home) you may rebuild as a single family detached dwelling if you choose. It's important to understand that the portion paid by insurance is limited to the agreed quoted cost to rebuild the home you lost. Costs over and above this quote will be the homeowner's responsibility.
---
What conversations do I need to have with my bank or mortgage company?
Next to your insurance company, your mortgage provider is your most important contact if your home has been destroyed. Check out these mortgage FAQ's for more important information.
---
Is AMA Insurance working with a builder to get lost homes rebuilt sooner.
Yes, we have partnered with Qualico Homes – one of Western Canada's largest, fully integrated, privately owned builders – to help our policyholders have a place to call home quickly and with as little hassle and worry as possible. Qualico, like AMA, has an active office and a local team on the ground in Fort McMurray. They are connected to an established base of tradespeople in the region and have a deep and thorough understanding of local building practices and procedures.
Qualico also recently received the 2017 Best Customer Experience in Northern Alberta award from Consumer Insight, for achieving the highest overall customer satisfaction results in the area.
---
Can I choose my own builder? Or do I need to use the one AMA is working with?
The choice is entirely yours. When rebuilding your home, it's important to choose a builder that you're comfortable working with and that can build the type and style of home you need. If you elect to use your own builder, we will work with that builder to establish a rebuild cost, subject to the conditions of your policy, and we will pay you and/or that builder for the work required.
We want you to have as a much information as possible as you go through this process so here are a couple of resources that you may find helpful:
---
Renewals and New Business in Ft. McMurray
Is it true that AMA is not allowing its insurance customers in Fort McMurray to renew their policies?
No, that's not the case. AMA insurance customers with existing policies are able to renew their policies and add additional coverage just as they always have.
---
Has AMA not been writing new auto insurance business since last year's fire or is this a new policy?
Currently, we are focused on three priorities:
Taking care of our insureds who have claims.
Taking care of our current policyholders' insurance needs moving forward.
With this being the worst natural disaster ever to hit Canada, standing back and assessing our exposure in the area which is the right thing to do for our members and insureds. We want to ensure we get it right.
We have always written new business for mandatory auto insurance coverage as required by Alberta law. Under our current priorities as noted above, there are no restrictions for our existing customers.
---
What exactly are the restrictions (as in what new business are you not writing)?
The temporary restrictions apply to any policy for new customers except basic auto. With reference to our current priorities as noted above, there are no restrictions for our existing customers.
---
When will AMA relieve these restrictions?
We will lift these restrictions once we are satisfied we have addressed our current priorities. New business has to take a back seat for the time being.
---
Are there similar restrictions on Memberships or other AMA products and services?
No. The AMA centre in Fort McMurray was operational soon after the evacuation order was lifted and we've been helping members with roadside assistance, registry and other services ever since. The limitations apply only to our insurance business.