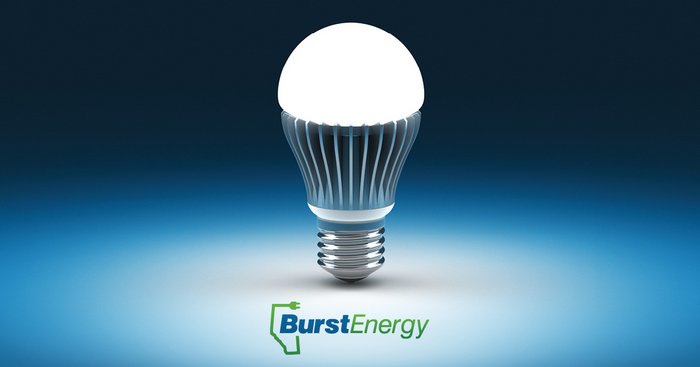 When you choose AMA Rewards partner, Burst Energy, as your energy provider, you'll save money and earn reward dollars.
Below are some frequently asked questions about Burst Energy and their exclusive offer for AMA members:
How do I sign up to get the AMA member offer?
Have your membership number ready and fill out this request form online. You'll earn $5 in reward dollars per month on your electricity bill plus $5 each month on your natural gas bills.
How do I know I am getting the best rate?
Burst makes it easy for you to shop around for the best rates. Simply request a complimentary quote online and you'll see a cost comparison showing what you are currently paying and what you would have paid with Burst Energy.
You can also look at this example to see how much money you could save with Burst Energy over the past year if you signed up for the Floating rate, lived in Edmonton, and used 1000kWh of electricity each month. Plus, you also earn reward dollars on top of the savings!
When can I expect to see my reward dollars?
Reward dollars are credited to your AMA account one month following payment of your first utility bill. Sign in to your online account to track all your reward dollars.
How competitive is Burst Energy's pricing?
Burst Energy's rates are competitive. They keep their costs as low as possible and pass along the savings to their customers.
Can I switch retailers if I have already signed a long-term agreement with another?
Before you make the switch, contact your current provider first to find out what the cancellation process is and if you will incur any cancellation fees. If you are currently on a month-to-month rate, you can switch to a new energy provider at any time.
Will my service and level of care be affected when I switch energy suppliers?
No. Your electricity or natural gas comes to your home or business, through the same network of wires or pipes, no matter who you choose as an energy retailer.
And, your current local utility company will continue to deliver your energy resource the same as always, including monitoring your meter reading and respond to any emergencies.
What happens if my power goes out or there is a gas leak?
If you have a power outage or other energy related emergency, please call the local utility company for your area (ATCO Electric, ENMAX, EPCOR, FORTIS Alberta, ATCO Gas, etc.). Contact numbers for the utility company may also be found on your current bill.
Will I receive a billing statement each month for these services?
Yes, you will receive an email statement each month for these services. You can also view your statement online anytime through Bust Energy's secure customer website.
If I have additional questions regarding Burst Energy, who can I contact?
You can also contact Burst Energy directly at 780-412-1065.
If you have questions about AMA's partnership with Burst Energy, please email the AMA Rewards team at AMARewards@ama.ab.ca