Nothing puts a smile on a face like a good meal. You can count on us to look after your kitchen and equipment while you're out there putting smiles on people's faces — don't forget to save us a bite!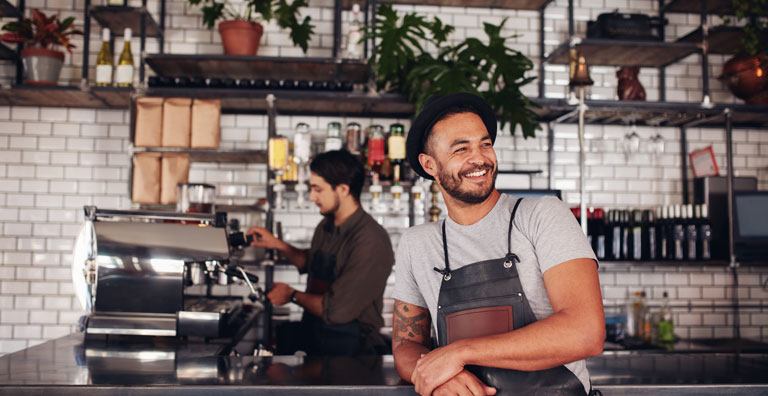 Who is this coverage for?
AMA Business Insurance for Restaurants & Catering is perfect for many types of eateries and catering services that do not serve alcohol, including:
Restaurants
Coffee Shops
Burger Joints
Sandwich & Donair Shops
Pizza Places
Catering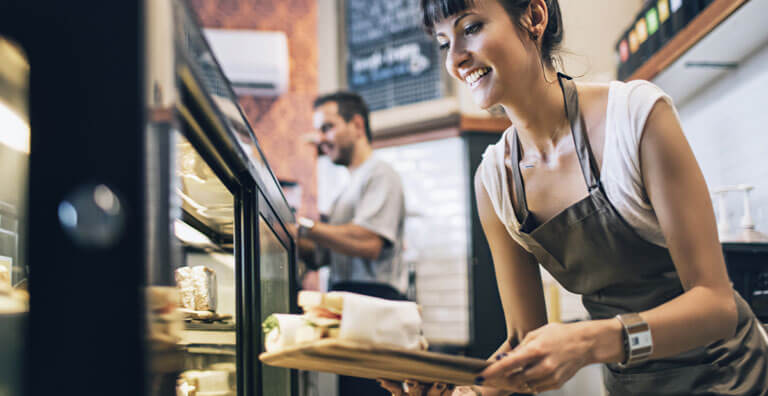 What's included in my coverage?
All AMA Business Insurance for Real Estate, Rentals & Leasing packages include the following coverages:
Property Coverage
Commercial Building and Contents – This is what you're here for. This is the primary property coverage for your business, protecting your building, equipment and stock. In addition to basic protection, we've put together a package to take care of the specifics for your business.
Enhanced Water Endorsement – We all know the damage a spring thaw or summer storm in Alberta can do. This coverage insures you against water damage to your building, stock and equipment caused by a sewer backing up or by flooding caused by heavy rainfall, spring melting or a river or lake overflowing.
Contents at Newly Acquired Locations – If you open a new location and don't get around to telling us right away, we'll still cover your stuff at your new spot for up to 60 days.
Consequential Loss Assumption Including Off-premises Power – This coverage offers protection for your food stock If the power goes off and it kills your refrigeration.
Automatic Fire Suppression System Recharge Expense – If a fire breaks out and sets off your fire extinguishing system, we'll pay to have it recharged.
Seasonal Automatic Increase – If your restaurant sees wild swings in customer traffic due to the seasons – your walk-up hot dog hut is probably doing brisker business in the summer than an Albertan winter – we'll up the limits to cover the extra stock you carry in your busy months.
Liability Coverage
Commercial General Liability – Alongside your commercial building and contents protection, this is the big one you need to protect your business if something goes wrong and you're found responsible. This liability coverage provides insurance when you're legally obligated to pay for injury and damage to others or their property. AMA will cover you for bodily injury, property damage, personal and advertising injury, medical expense payments and tenant's legal liability.
Crime Coverage
This one's pretty straightforward: it protects you against losses caused by theft, robbery, employee dishonesty or counterfeiting.
Business Interruption Coverage
If the worst happens and you suffer a loss that forces you to close the business while you recover, this coverage will replace the lost income.
Every Business Insurance package comes with a number of other coverages and safeguards in addition to those listed above. For full details, speak to one of our Business Insurance Advisors.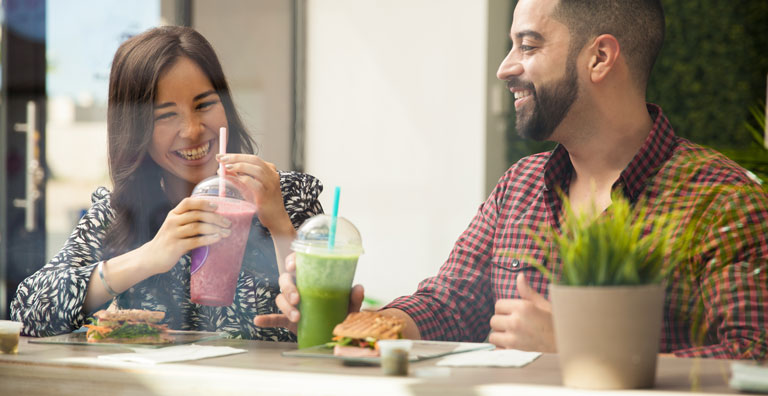 What other coverages are available?
WWhat's listed above are just some of the standard coverages included in our Business Insurance for Restaurants & Catering package. We know that every business is unique, and sometimes you'll need to add coverage to fit your needs when you're on the job. That's why we offer additional coverages that you can add on, including:
Equipment Breakdown – If your business operates with some complex equipment – say the commercial cooking appliances in a restaurant, for example – this additional coverage can be added to cover that equipment should it break down.
Miscellaneous Property Form — This coverage protects your property when it's on the move. If you're constantly taking your tools from job to job, this is what you need to cover it when it's away from your kitchen. This doesn't, however, cover a food truck.
Ready to get cookin'?
Give our agents a shout at 1-800-615-5897 and they'll be happy to give you a quick, no obligation quote. Or, you can visit us in centre - we love to mingle with our favorite business owners!