Our commercial auto insurance covers cars, trucks, vans and commercial use trailers – most vehicles you'd use for your business.
Every day, you or your drivers face some serious risks, from collisions, to injuries, to property damage. Commercial auto insurance helps protect you and your business financially against a wide range of incidents, including:
Injury or death of drivers resulting from an on-the-job collision
Injury you or your drivers cause to others on the road
Damage or loss to your business vehicles
Damage you or your drivers cause to vehicles or property owned by others
With the right insurance coverage, you're also protecting any passengers for medical and related expenses after a collision.
Call One of our Commercial Auto Insurance Specialists at 1-888-446-3276 for More Information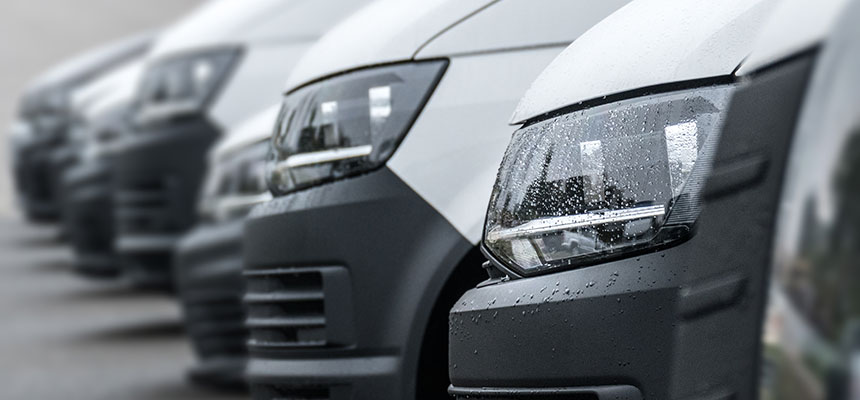 COMMERCIAL AUTO INSURANCE OPTIONS
Mandatory Coverage
There are two types of coverage that the Government of Alberta says all vehicles must have:
Third Party Liability
Details: Provides coverage if you are legally responsible for a collision that causes injury or death to another person or damages their property.
Coverage Limit: $200,000, $300,000, $500,000, $1 million or $2 million
Though $200,000 is the minimum amount required under Alberta laws, AMA Insurance recommends a minimum of $1 million in third party liability coverage
Accident Benefits
Details: Provides benefits that you, certain family and passengers are entitled to receive if injured or killed in a collision. These benefits include income replacement; payment for medical treatment and rehabilitation costs; payment for funeral expenses and payment for grief counselling for family members.
Coverage Limit: Limits vary depending upon the situation. Your insurance agent can provide more details.
Optional Physical Damage Coverage
Physical damage coverage is important because it protects you financially in the event that your vehicle is damaged. There are two coverage options:
Collision
Details: Reimburses you for damages caused by a collision with another vehicle or object, or a rollover.
Deductible: $500, $1,000 or 5% of list price new, depending on the type of vehicle.
Comprehensive
Details: Reimburses you for damage to your vehicle caused by any other hazards with the exception of a collision or rollover. Examples include fire, theft, vandalism or collision with an animal.
Deductible: $250, $500, $1,000 or 5% of list price new, depending on the type of vehicle.
Additional Coverage
Glass
Insures all glass on the vehicle if you have removed glass coverage from your main auto insurance policy. This coverage is separate from your main auto insurance policy, so glass claims will not affect your auto insurance premium.
Deductible: $25 for chip repairs. $50 for windshield replacement.
Endorsements
Endorsements are additions, removals or limits to your coverage. They're officially called Standard Endorsement Forms, or SEFs. Adding an SEF to your policy can help you customize it to meet your needs. Customize your auto insurance with the following coverage options:
Comprehensive cover – limited glass (SEF 13D)
Excludes coverage for windshield glass, allowing for a reduction in premium.
Loss of use (SEF 20)
Provides for a rental vehicle or the use of taxicabs and public transportation to a specified dollar amount in the event your vehicle is damaged and being repaired due to a loss covered by the insurance policy.
Legal liability for damage to non-owned automobile (SEF 27)
Extends the physical damage coverage and deductible that you have on your personal vehicle to a rental vehicle. This endorsement provides physical damage coverage only, whether the cause was a collision, rollover or other hazards like fire, theft, vandalism, or collision with an animal.
Excluding Physical Damage to Attached Machinery (SEF 30A)
Excludes physical damage protection for certain types of attached machinery, such as that used for well drilling, spraying, welding, excavating or hoisting.
Fire and Theft Deductible (SEF 40)
Extends the deductible so that it is applicable to losses caused by fire and theft.
Limited waiver of depreciation (SEF 43R)
Limits depreciation and provides full replacement cost on your brand new vehicle, aside from tire and battery costs, if the vehicle becomes a total loss because of an accident within 30 months of the vehicle purchase.
Family protection (SEF 44)
Protects you and family members in your vehicle if you are involved in a collision with an uninsured or underinsured driver. Even though you may have the right to collect money from an at-fault driver to reimburse you for your claim, if that driver doesn't carry enough insurance or has no insurance at all, your claim my not be fully paid. SEF 44 pays the difference between your claim amount and the third-party liability limit of the at-fault driver's policy, up to your own third-party liability limit. Though SEF 44 is optional, AMA Insurance considers it so important that it is offered on all vehicles when a quote is given, a new policy is written or vehicles are added to a policy.
---
AMA business insurance products are available exclusively to AMA members. Not a member yet? Join now.
This webpage contains information about commonly requested commercial auto insurance coverages. Your insurance agent can provide a complete list of available coverage.
This webpage contains information about coverages offered by AMA Insurance but is not intended to list all the conditions and exclusions that apply to described coverages. Complete provisions, exclusions and limitations are set out in policy wording booklets, declarations and other insurance documents.