AMA's Earn or Save Giveaway is Alberta's biggest summer contest. We're giving away over a hundred thousand dollars worth of prizes, and all it takes to win is taking advantage of the exclusive in-store or online-only offers at AMARewards partners.
Here are the people who've had their names drawn and received the winning call. Are you next? The contest is far from over!
1 of 8 Early Bird Prizes Announced
Sometimes you need to make your own luck. Because they submitted their receipts so fast, these lucky Albertans took home some incredible Early Bird Prizes.
Suzanne Spaapen – Esso Fuel for a Year (Worth $2,000)
A member since 2012, Suzanne has relied on AMA for highway peace of mind, battery boosts, and even getting a door lock fixed after her vehicle was broken into.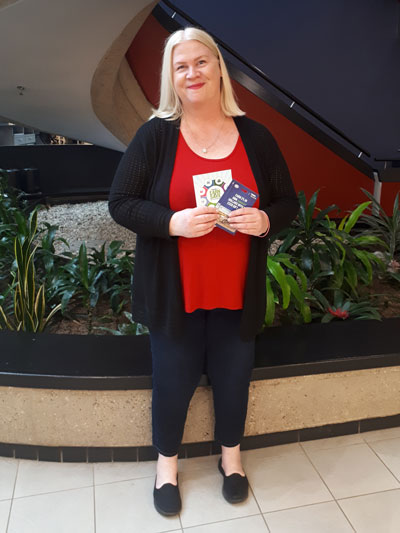 How'd you hear about the contest?
Through email.
Have you ever won something like this?
No, I've never won a big contest. It was a nice surprise and it made my day.
What was it like to get the winning call?
*Laughs* At first I though it was one of those telephone scams. It took me some time to process the news.
Which rewards partners have you been shopping at? Any new ones you discovered?
Reitmans is a big one – it's where I buy most of my clothes. I also like RW&CO., Swiss Chalet, and the movie ticket deal. I was surprised to see all the online partners. There are so many!
How do you plan to use your prize?
For filling up the gas tank every week. It helps a lot because I often visit my family in Calgary. AMA has always given me great service. Membership has its perks!