ALBERTA PERSONAL DRIVER'S LICENSING
Personal Licensing in Alberta includes:
Class 7 Learner's Permit, Class 5 Basic (GDL), Class 5 Advanced, Class 6 (Motorcycle/Moped)
Whether you are a new driver, a parent of a new driver, we offer a professional, safe, and comfortable experience – just another benefit of AMA membership!
Alberta has a 3-stage Graduated Driver's Licence program for new drivers. New drivers progress from earning their Learners Licence, to the Class 5 Basic licence, to the Class 5 Advanced licence.
3 STAGES TO GETTING YOUR PERSONAL DRIVER'S LICENCE IN ALBERTA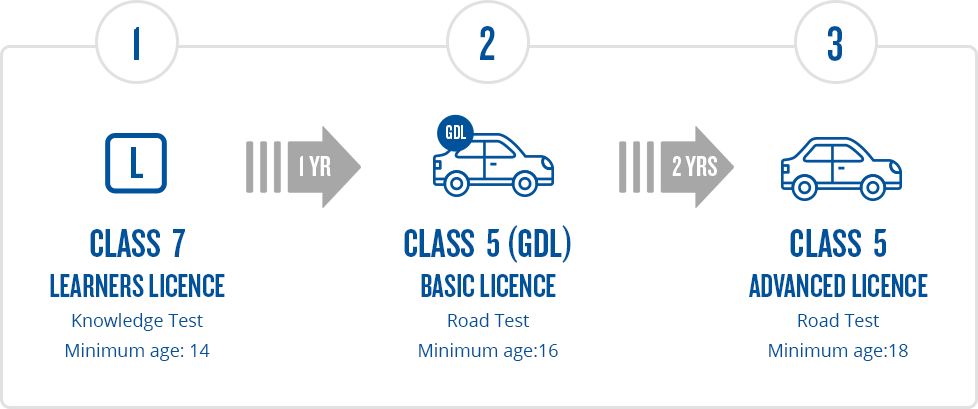 Professional Licences
We know professional driver's licensing is an important part of Alberta business, and we're here to help! Knowledge tests and training programs are available for all Licence Classes with AMA, and we offer Class 4 Road Tests.
Professional Licencing in Alberta includes:
Class 1, Class 2 (Bus), Class 3 (3-axle plus), Class 4 (Taxi/Driver Service, Ambulance, Small Bus), and 'Q' Airbrake Endorsement.
"Q"
Air Brake Endorsement
Airbrake Program training session & practical test must be completed before knowledge test can be taken at AMA Registry.
Knowledge Test
AMA Membership
Join the AMA family and become an AMA member! With membership you get all the benefits and support of one of the most trusted and reliable road and travel organizations!