Driving Angels: AMA's Volunteer Driver Recognition Program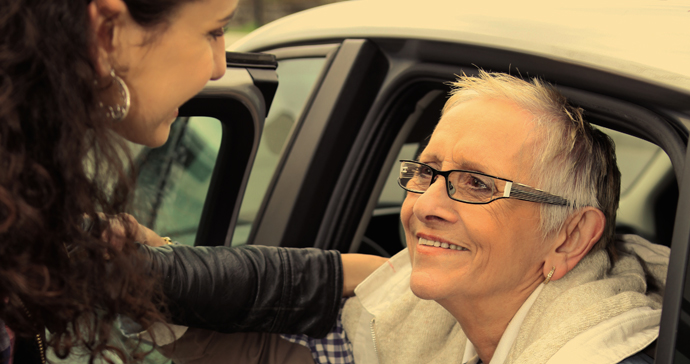 Driving Angels: AMA's Volunteer Driver Recognition Program
As our members retire from driving, we want to make sure they continue to enjoy the freedom mobility brings. AMA Driving Angels are volunteers or professionals who go the extra mile to drive seniors so they can stay independent in their own homes.
Why Become a Driving Angel?
Many seniors are hesitant to ask a loved one for a ride. You can just hear your Mom or Grandma saying "Oh, I don't want to be any bother…" can't you? If you've driven your whole life, it can be hard to ask for a lift.
Driving Angels don't wait to be asked – they find a way to connect with seniors in their community and help drive seniors to get groceries, visit the doctor, or socialize with family and friends. Sure, there are taxis and buses, but many seniors don't have the cash or face mobility challenges. Providing that extra 'door-through-door' support and a friendly smile makes all the difference in the world.
Become a Volunteer Driver
With just a few hours each week, you can help a senior stay healthy, happy and independent in their home.
Become a Volunteer Driver
Find Local Seniors Transportation Services
If you or a loved one needs transportation, use this handy tool to find safe, affordable options across the province.
Find a Ride in Your Area