Spring cleaning isn't just a cliché. It's a necessity. The winter months are tough on our homes. And dust, mold, dirt, and clutter gather while we're too busy shoveling snow.
Here's a start-to-finish guide for giving your place the deep clean it needs—along with some Rewards partners to help you save money.
Clear the Clutter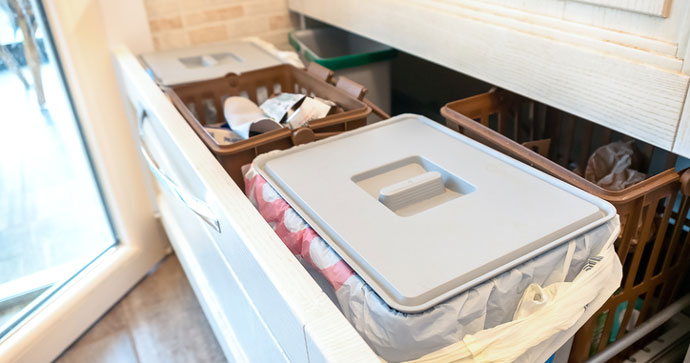 Whether you're de-junking closets or the garage, you'll save effort down the line when you dispose of unwanted items first. The simplest approach is creating four piles: trash, recycle, donate, and keep. Then add shelves, hooks, or other storage solutions before putting your stuff back.
Members save 15% on junk removal with 1-800-GOT-JUNK? (Alberta-wide)
Shred Personal Documents

Got a drawer full of old receipts, credit card statements, and tax forms? Don't just stuff them in the recycle bag. Anything with your name, date of birth, or social insurance number is a treasure trove with which thieves can steal your identity.
Wake up the Windows

Use a mix of soap, water, and vinegar to make windows sparkle inside and out. TIP: Plan your window washing for a cooler, cloudy day so the sun doesn't dry the solution too quickly and leave streaks.
Windows need replacing? Members save 32% at Polar Windows (Calgary and Edmonton)
Do the Dishwasher (and Other Appliances)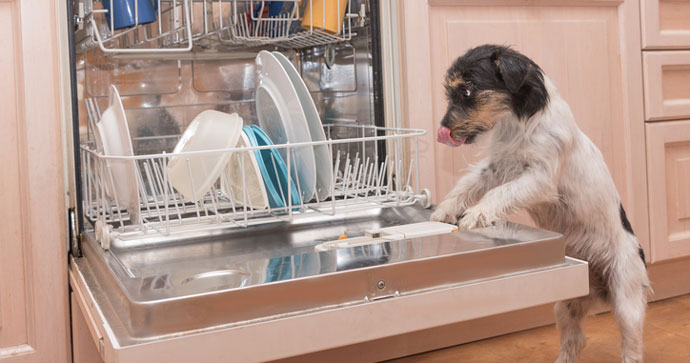 Who washes the washer? You do. First scoop up any bits of food that have collected on the bottom. Then grab a bottle of dishwasher cleaner and let it run a cycle. Your pots, dishes, and cutlery will come out cleaner next time.
Don't forget the fridge and microwave, too. Food bacteria and mold can collect anywhere. Pop out the shelves and soak them in soapy water. And wipe door seams and interior walls with a natural all-purpose cleaner.
Wipe Your Cabinets

If you don't usually run your over-oven exhaust fan, grease from countless bubbling and steaming meals settles on your kitchen cabinets. Use cabinet cream to clear away the grime and make your cabinets look new again.
Members save 50% on first-time cleanings and 5% on reoccurring bookings with CleaningPros (Edmonton, Calgary, Red Deer)
Freshen Upholstery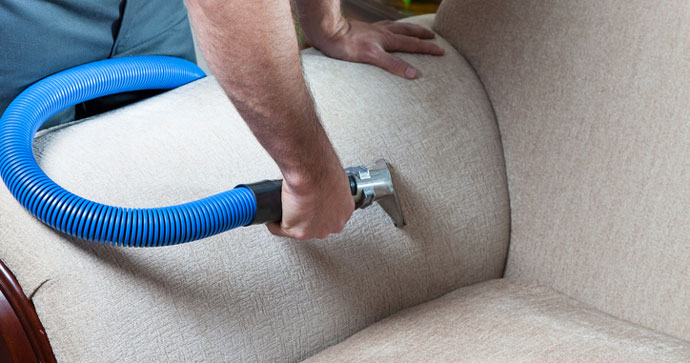 From dinner parties to Netflix binges, the recliner and couch in your living room host big (and often messy) events. Oils, perspiration, and particles from cooking all get into upholstery. Hire professionals for an upholstery cleaning every five years; every two if you have pets.
Members save 15% at Clean X Carpet and Upholstery Cleaning (Calgary)
Dust off Drapes

Vacuuming drapes keeps dust and dirt at bay, but dry cleaning keeps them looking fresh and new. Synthetic, embellished, and pleated fabrics in particular should be professionally cleaned regularly, as opposed to laundered at home.
Members save 10% on dry cleaning services at Master Cleaners (Sherwood Park and Fort Saskatchewan)
Prep for Carpet Cleaning

Before the pro cleaners come in, thoroughly vacuum the carpet and the edges around the carpeted areas. Then let the cleaners know early if your carpet is extremely soiled. Chances are they'll offer a preconditioning scrub.
Save $15 on carpet, upholstery, furnace, and duct cleaning with AmSteam Carpet Cleaning (Edmonton)
Tackle the Bathroom

We left everyone's favourite for last! If you want a cheap and effective home-made cleaner, mix half a cup of baking soda into seven litres of water. This solution works well for wiping bathroom surfaces and scrubbing tiles. TIP: Save time by disinfecting children's toys in the bathtub while you work.