We're number one… though not in the way we would like.
Alberta has the worst auto theft rates in Canada. We account for nearly 1/3 of all vehicle thefts and over 1/5 of all thefts from vehicles.
It's a big issue with many consequences. But we can fix it. Explore the infographic below to learn more.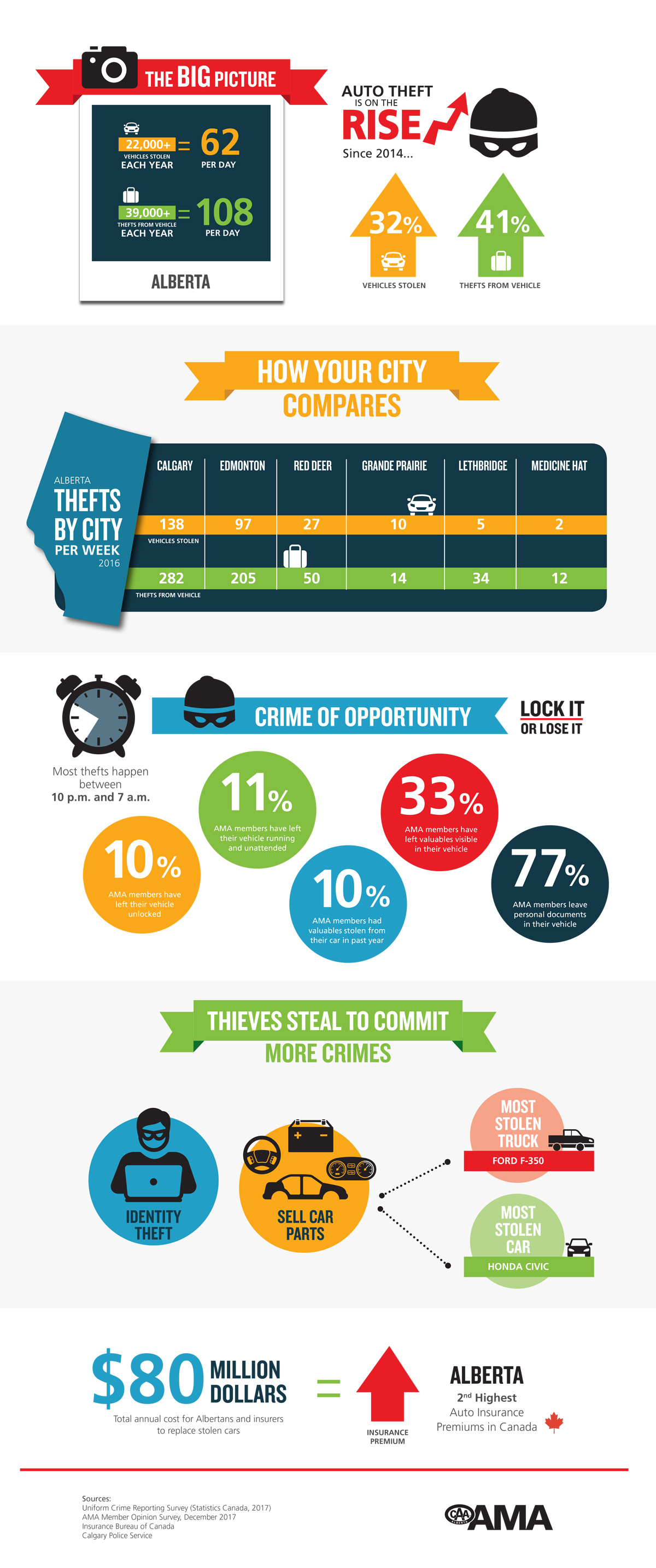 Want to Protect Your Vehicle and Valuables?
We've put together a list of smart tips and tricks you can use to keep your ride safe from thieves.