Do you lavish your ride with nicknames and loving glances? Or is it just a means of transportation from A to B? Either way, you've sunk lots of money into your vehicle and other valuables, and don't want them to disappear.
Check out these tips to make sure you're doing everything you can to keep your car or truck where it belongs—secure and in your driveway.
1. Park in a Garage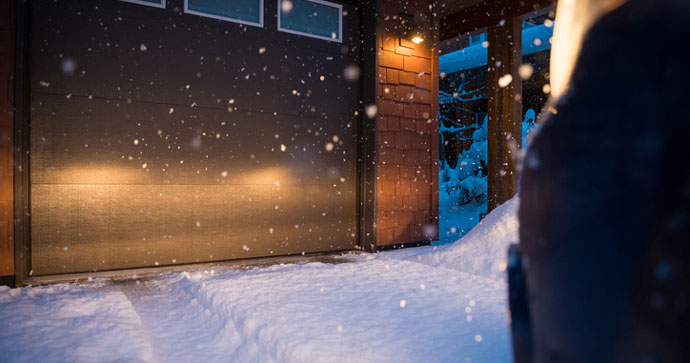 According to the Calgary Police Service, the most common places vehicles are stolen from are street parking and above-ground lots. If you can, park your car in a locked garage. Keep that garage door opener in a secure spot, too.
2. Turn It Off and Take the Keys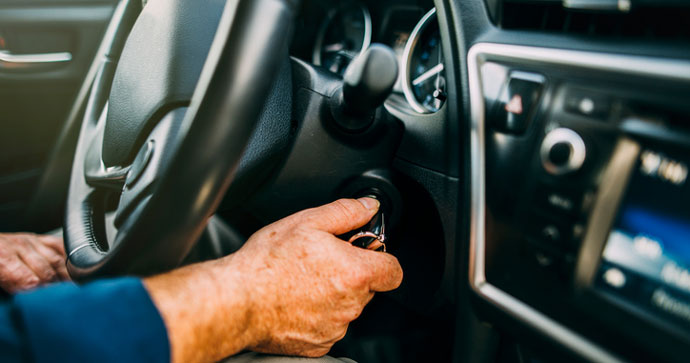 You might just be popping into Timmies for a coffee, but that's more than enough time for a thief to snag your car to-go. Same goes for leaving it running. That's another invitation for thieves. Turn it off and take the keys with you. Your vehicle (and the environment) will thank you.
3. Lock the Doors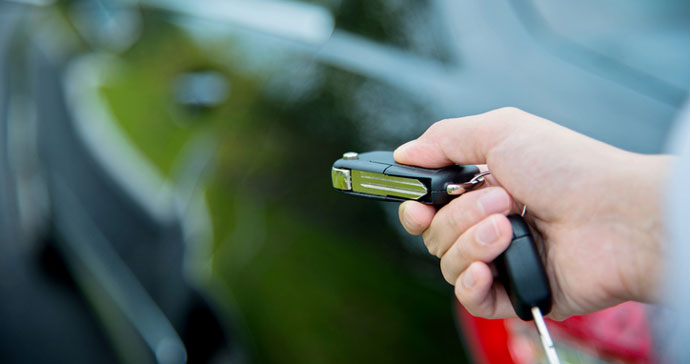 Thieves don't want to work hard to take your car. And often they don't have to because so many Albertans neglect to lock their doors. Be sure to hit LOCK and give the door handle a tug. If you have a key fob that automatically unlocks your vehicle when you approach, listen and watch for the combination of horn-honk, light-flash, and lock-engage to know it's locked tight.
4. Guard Your Key Fob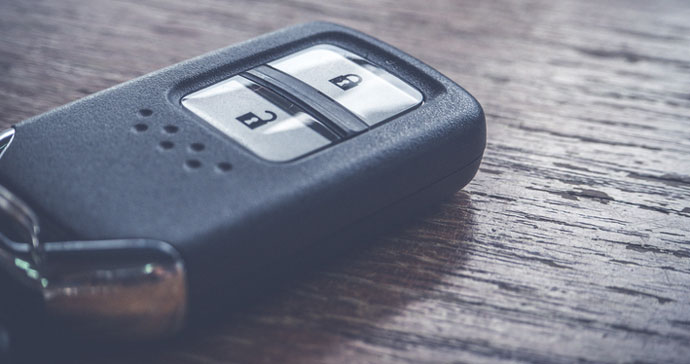 Key fobs are a convenient bit of technology. It can unlock the doors, start the engine, and sound the alarm. But left in the wrong hands, and a key fob can broadcast your vehicle's position from across a crowded parking lot. Whether it's at the gym, school, or work, never leave your keys in the open and unattended.
5. Get an Alarm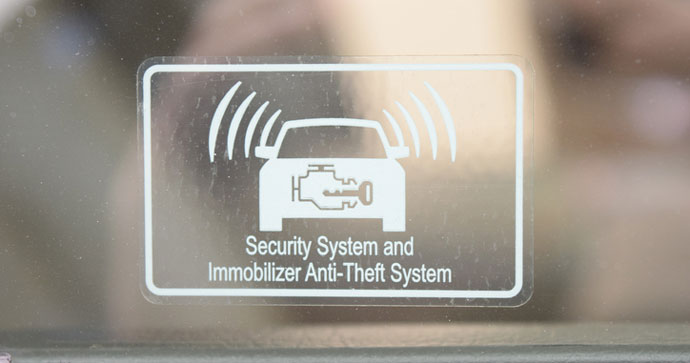 The last thing a thief wants is to wake up the whole neighborhood with a shrieking and honking car alarm. Thankfully, many new vehicles come standard with an anti-theft system. If yours doesn't, get one installed.
6. Ensure Valuables Are Out of Sight

Watch the videos above to see the true cost of leaving a bag sitting out in the open inside your car.
7. Purchase a Club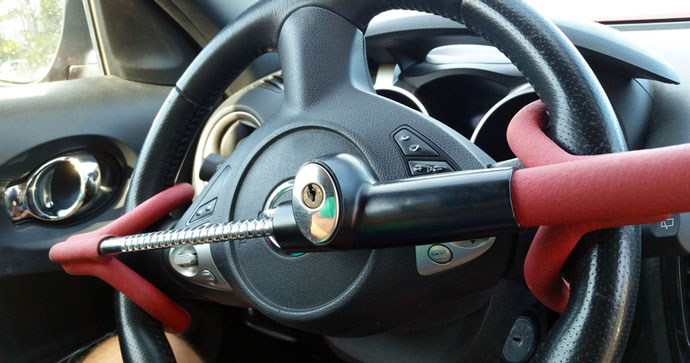 Let's be clear, we're talking about the steering-wheel lock, not the large stick. Sawing through a vehicle steering wheel is an obstacle joyriders and thieves would rather avoid, which is why The Club (or similar variant) is a smart anti-theft tool.
8. Park in a Well-Lit Area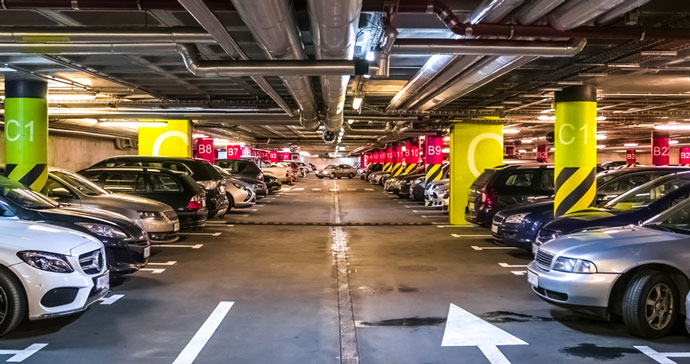 About 60% of all vehicle thefts happen between 10 p.m. and 7 a.m., according to the Calgary Police Service. Thieves aren't nocturnal by nature, however. It's just easier to work under the cover of darkness. Parking your car in a busy, well-lit area will dissuade someone from taking a swipe at your car.
9. Don't Leave Vehicle Papers in the Glovebox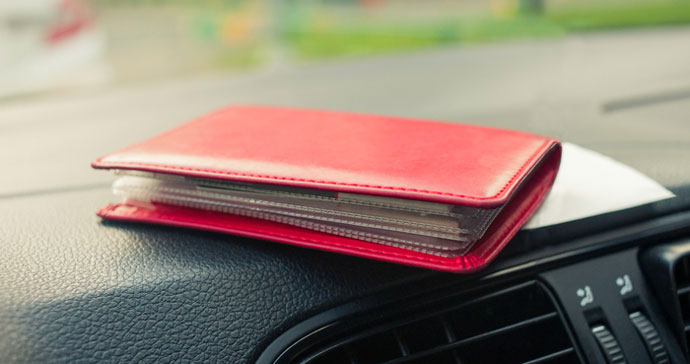 Your car's insurance and registration are a goldmine for thieves. Why? Those personal details are the sort of info crooks can use to commit identity fraud. Next, address + garage door opener = burglary. Don't put your family at risk. Carry your insurance and registration in your wallet. If you prefer to keep the documents in the car, stow them in an uncommon spot—not the glovebox or centre console.
---
Tell Us Your Best Secure Vehicle Tip
Did we miss any? Talk to us on Facebook or Twitter