There's no remedy for a long week like a short getaway – especially when you can do it on a budget. Whether you're into watersports or aerial adventures, culinary tourism or hiking, Best Western Hotels & Resorts have you covered.
Check out our list of 10 great Best Western properties to check-in.
Best Western Tin Wis Resort, Tofino
Paddle boarding, hiking, deep-sea fishing, surfing, hot springs, sea kayaking and whale-watching are all within reach in scenic Tofino. The Tin Wis is just minutes from Mackenzie Beach, and a short distance to the Tofino Botanical Gardens, Maquinna Marine Park and Alternative Tofino's Indoor Climbing Gym. As far as getaways go, it doesn't get much more romantic than this windswept, picturesque community on the western rim of Vancouver Island.
Best Western Sicamous Inn, Sicamous
Recently named TripAdvisor's People's Choice for Best Family Hotel, this Shuswap playground is ideal for a group escape. In addition to nearby Shuswap and Mara lakes, the comfortable inn boasts easy access to opulent wineries, golfing, hiking and cycling trails, not to mention world-class mountain sledding in the winter. Plan your day while enjoying a complimentary hot breakfast with locally grown orchard fruit.
Best Western Plus Chateau Granville, Vancouver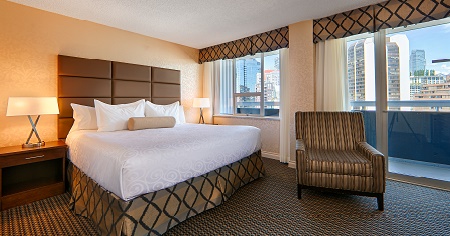 Located in the heart of downtown Vancouver, this pet-friendly hotel – complete with off-leash park behind the building – puts you where the action is. But you're hardly limited to the urban hustle and bustle: just a quick SkyTrain ride away is Little Italy, home to quaint boutiques, craft breweries, a 27-hectare park, and more than 100 restaurants and cafes that share the neighbourhood's mellow, countercultural vibe.
Best Western Premier Freeport Inn & Suites, Calgary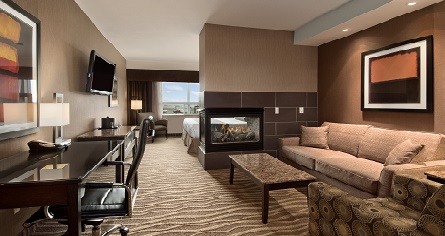 Want to catch Stampede fever? Plan a family escape to Calaway Park or the Calgary Zoo? Golf at one of the city's eight municipal courses? No matter your pleasure in Alberta's largest city, the Freeport Inn is just north of downtown and a short drive to all the best tourist haunts. "Grown-ups" will appreciate the hotel's bar and lounge, while kids (and kids at heart) will get a thrill out of the on-site waterslide.
Best Western PlusChateau Inn, Sylvan Lake
The friendly Chateau Inn is nestled on the beautiful banks of Sylvan Lake, where you can strike the perfect balance between aquatic park excitement and sunbathing serenity. The hotel's free parking is monitored, so you're always ensured a spot in the summer when tourism makes lakeside road real-estate scarce. Toes, prepare to meet warm sand.
Best Western Plus Sawridge Suites, Fort McMurray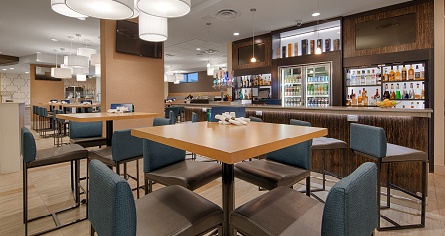 As the top-rated Fort McMurray hotel on TripAdvisor, Sawridge Suites has it all: friendly staff, well-appointed rooms with kitchenettes, quiet location, and a 24/7 marketplace that ensures no midnight craving goes unsatisfied. The modern hotel is a great place to rest up before hitting WildPlay Wood Buffalo Element Park, an outdoor obstacle course that brings out the ninja in any weekend warrior.
Best Western Rocky Mountain House Inn & Suites, Rocky Mountain House
Canadian hospitality is on full display at this recently renovated Rocky Mountain hideaway. The staff are famous for their kindness (not to mention complimentary fresh-baked cookies!), while the hotel itself puts you within reach of scenic waterfalls, a national historic site, dog-sledding and more.
Best Western Plus East Side, Saskatoon
If you haven't been to Saskatoon lately, you're in for a pleasant surprise. The prairie city is teeming with creative energy thanks to its thriving arts scene, youthful population and boutique shopping. For a weekend escape, you can't go wrong with the East Side hotel, conveniently located near all major highways, the University of Saskatchewan, great shopping and golf courses. Top off your day with a trip down the property's waterslide, sure to make a splash with travelers of all ages.
Best Western Plus Eastgate Inn & Suites, Regina
For Alberta members of Rider Nation, a "home team" experience in Regina is a must. The Eastgate Inn is just 15 minutes from Mosaic Stadium, and every stay includes a hot breakfast with ham, sausage, eggs, waffles and pastries to ensure you're at full strength for the big game.
Best Western Plus Pembina Inn & Suites, Winnipeg
Airport pick-up, hot breakfast and a saltwater pool with waterslide are among the many perks when you book at this eco-friendly hotel, located just 20 minutes from downtown. Architecture buffs won't want to miss the city's historic Exchange District, which boasts the largest and best-preserved collection of heritage buildings in North America.
And don't forget AMA members save 10% and earn 10% bonus Best Western Rewards on every booking, every day.