Whether it's the first date of a budding relationship or an evening out with your soulmate, taking the effort to plan a fun date can swing the scales from passive to passionate, frigid to fiery, aloof to alluring.
Saving money also feels good. Below, you'll find fun and affordable ideas that will keep you in the black while painting the town red.
Things to Do
1. Dinner Theatre
Can't choose between dinner and a show? Do both! A visit to Jubilations Dinner Theatre includes a three-act musical performance paired with four-course tableside service. AMA members save more than $20 and earn $5 in reward dollars per admission by purchasing ticket vouchers at any AMA centre. Now the only choice left to make is when you'll go.
2. Escape Rooms
It's not every day you can put your relationship to the test – at least, not without assembling a lot of IKEA furniture together. That's probably why escape rooms, with their emphasis on teamwork, have become a popular couples' pursuit. The Locked Room in Calgary features 12 unique scenarios, while Lock Lock in Edmonton has four mind-rending encounters. It's the perfect group experience, and the most collaborative date you can have without an Allen key! AMA members save 15% on online escape room bookings at The Locked Room and save 10% on online bookings at Logic Lock.
3. Animal Instincts
Show your partner you're wild about them with a trip to the Edmonton or Calgary zoos. The meandering walking trails and picturesque scenery set the perfect mood for romance, while the animals provide adorable ice-breakers: did you know that otters hold hands to avoid losing each other while asleep? Awww! AMA members save 20% on regular admission at the Calgary Zoo, and 10% on admission at the Edmonton Valley Zoo.
4. Racing Hearts
Not one to take things slow? A date night at Castrol Raceway is for you. Just a short drive south of Edmonton, the track hosts a variety of spectator-friendly speed events throughout the summer. AMA members save 10% on admission, so grab your sweetie and put your relationship on the fast track.
5. Movie Night
OK, so it's a little obvious. But between the darkened room, great entertainment, and butterfly-inducing moments when hands meet inside the popcorn bag, there's a reason movie dates are timeless. Discounted Cineplex and Landmark Cinemas tickets and package deals are available at AMA centres.
6. Historical Attractions
Is it just as important for you to stimulate the mind as well as the senses? Take a day trip out to Head-Smashed-In Buffalo Jump, Royal Tyrell Museum, or Royal Alberta Museum (re-opens in 2018) and learn something new with that special someone. AMA members save 10% to 25% on regular admission at 19 historic sites across Alberta.
7. Relax and Renew
Self-care is best when it's with someone you love. Whether it's a couple's massage, facial, or manicure/pedicure, by the end of your spa day you'll both feel serene on the inside and positively glowing on the outside. AMA members save 10% on spa services at Bliss Yoga Spa, 10% on massages at Float Wellness, and $10 off spa services at Alberta Massage and Spa.
8. Score Big
Playing games with your crush? Bad idea. Watching games? That's better. Sporting events are fun a date because you get to cheer on the home team, exchange high-fives, and hope for a spot on the kiss cam. Don't miss! AMA members save 20% off regular season game tickets with the Edmonton Eskimos and Calgary Stampeders when you buy them online.
Where to Eat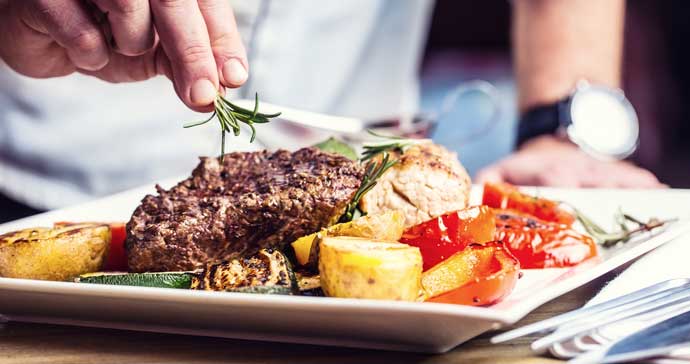 9. Pub Night
When fine dining looks like you're trying too hard, but fast food looks like you aren't trying hard enough, a cozy pub is the answer. Hit up Hudsons Canada's Pub to enjoy mouth-watering food, a chill vibe, and a 15% AMA member discount on your bill. Don't forget to save room for the maple bacon donuts.
10. Something Spicy
Looking to show off your worldly tastes? Head to New Asian Village or Haweli and savour 10% off your bill when you flash your AMA card. Turns out you don't have to fly 18 hours to Dehli to enjoy delicious Indian cuisine.
11. Ultimate Dining Card
If your food game is about playing the field versus monogamy, a reloadable Ultimate Dining Card from AMA is the way to go. Rather than committing to one restaurant, you can choose from Swiss Chalet, Milestones, East Side Mario's, Montana's, Original Joe's, Fionn MacCool's, and others. Earn reward dollars when you buy the card, and earn brownie points when you let your partner pick your dinner destination.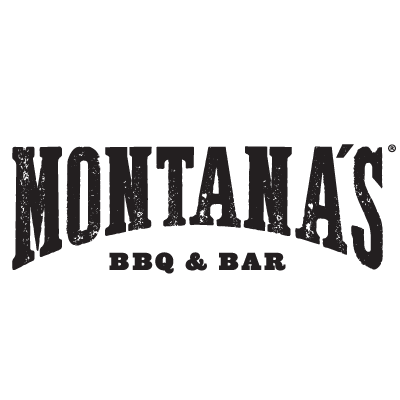 So, if you and your date are craving a mouthwatering burger, saucy ribs, or juicy steak, head down to Montana's BBQ & Bar. Not only will you EARN 5% in reward dollars when you use your Ultimate Dining Card, but you'll also SAVE 10% on dining!
12. Do Brunch
Instead of ending your date with dinner, how about starting it with bunch? From omelettes to smoothies, pancakes, and crepes, you'll get a fresh and filling start to a jam-packed day of adventures. Visit Tutti Frutti for 10% off breakfast and lunch when you show your AMA card.
13. Ice Cream Date
Ride the coattails of nostalgia with a trip for ice cream, everyone's favourite childhood treat. At Marble Slab Creamery – where your AMA card earns you 15% off – make your ice cream as unique as your relationship, with toppings that include fresh fruit, nuts, candies and even baked goods. There's nothing vanilla about that.
What to Bring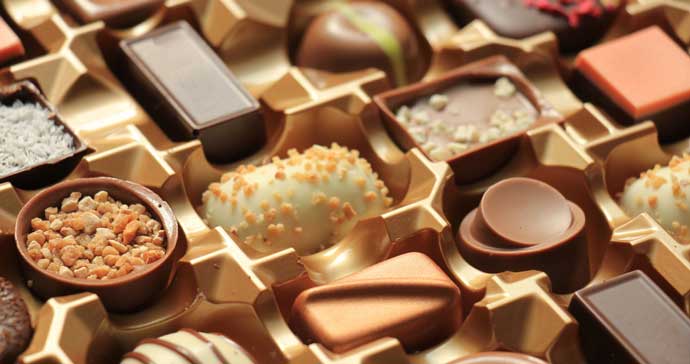 14. Flowers
Nothing sets the tone for romance like beautiful blooms. And thanks to AMARewards' many floral partners, there's no need to break the bank on a bouquet.
15. For the Sweet Tooth
Question: What magical food is an aphrodisiac, antioxidant, and appetizing treat? Chocolate. Rocky Mountain Chocolate stocks handmade goodies, frozen treats, and everything in between. Members save 10%. Trust us, your date will melt.
16. A Stylish Outfit
Clothes make the guy or gal. And there's no better time to make a stunning first impression than when you show up at their door looking classy. So, if your date-wear usually consists of a hoodie and sweat pants, head to RW&CO. for a new look. Members save 10% off the last ticketed price.
Save Every Day with an AMA Membership
Three's company when it comes to a great date night with you, your sweetheart, and your AMA membership card. But it doesn't end there. Not only will AMA save on the roadside, but on your home and auto insurance, travel plans, and even your power bill.