Having your battery tested before it gets too cold is the best way to make sure that you're going to make it to work on time this winter. But let's face it, your battery probably doesn't seem all that important when the mercury is barely below the freezing point. It's more of a problem for future you, once winter really arrives.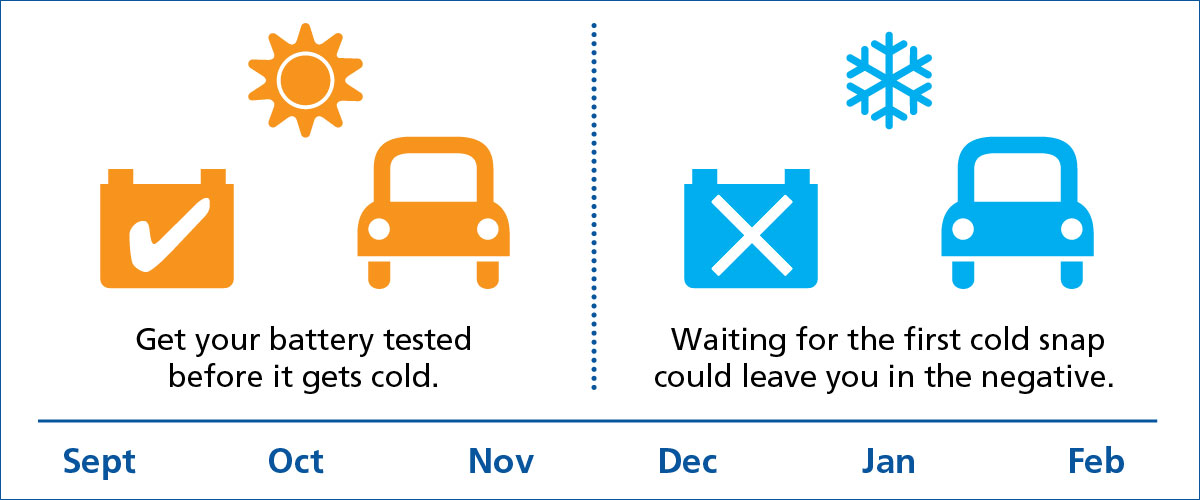 Now, when the first cold snap of winter arrived (completely by surprise) you still hadn't tested your battery, and now the car won't start. Wishing there had been some kind of notice that winter was going to come this year, it's time to call AMA for a boost and a battery test.
As you pour a coffee and text your boss that you're going to be late, you can't help but wish that you'd had your battery tested already, or at least thought to plug in your car last night. Once you've called AMA, you should still go ahead and plug your vehicle in. The extra heat will make a difference when you get a boost.
Get Tested Today
No matter what season it is, if your battery is showing one of the 5 signs of failure, don't wait until you're late for work to do something about it. Be proactive in your vehicle care and either:
Call CAA Mobile Battery Service. We'll come to you to test your battery, with the option to buy a new CAA Premium Battery right then and there if needed.
Visit your local Lube City. Lube City locations are certified installers of our CAA Premium Batteries, offering the same testing, quality of service, and member-exclusive pricing that you'd receive from our mobile service. Find a Lube City Near You
Get your battery tested today. Future You will thank you.