When you hear that the latest exhibit, Angry Birds Universe: The Art & Science Behind a Global Phenomenon now featured at TELUS World of Science – Edmonton is based on a 2010 runaway hit video game, you might wonder just how much science is there to learn. After all, this is the game famous for addicting millions to launching coloured birds in a screaming assault against nefarious pigs.
On some level in our Angry Birds addicted minds – as we hurled red, yellow, blue, and black birds through the myriad of renditions of the game – we knew that we were playing with basic physics. Not that we called it that, but we were playing with things like acceleration, angles, velocity, mass, and more. Angry Birds pulls the game and the science into real-life. And, like your favourite teacher in grade school, they make it fun enough that you don't even realize you're learning.
Six Things Not to Miss When You Visit the Exhibit
1. Building in the Bamboo Forest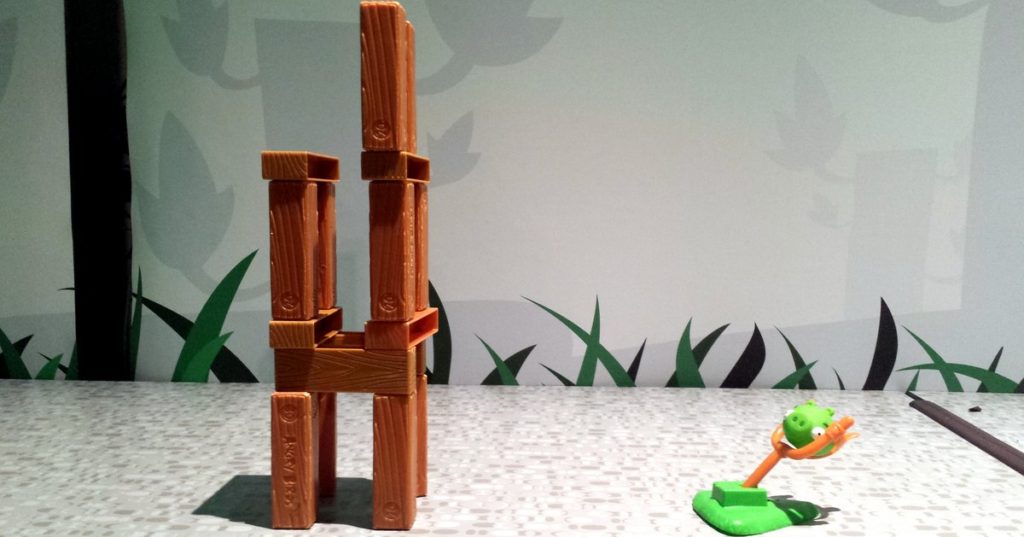 Hang a right when you walk in the door, and you come to the Bamboo Forest. As someone who hasn't played Angry Birds for a couple of years, these wonderfully low-tech building blocks and mini-launchers were a great way to remember the basics of Angry Birds dynamics before moving on to the life-sized slingshots.
2. The Space Cave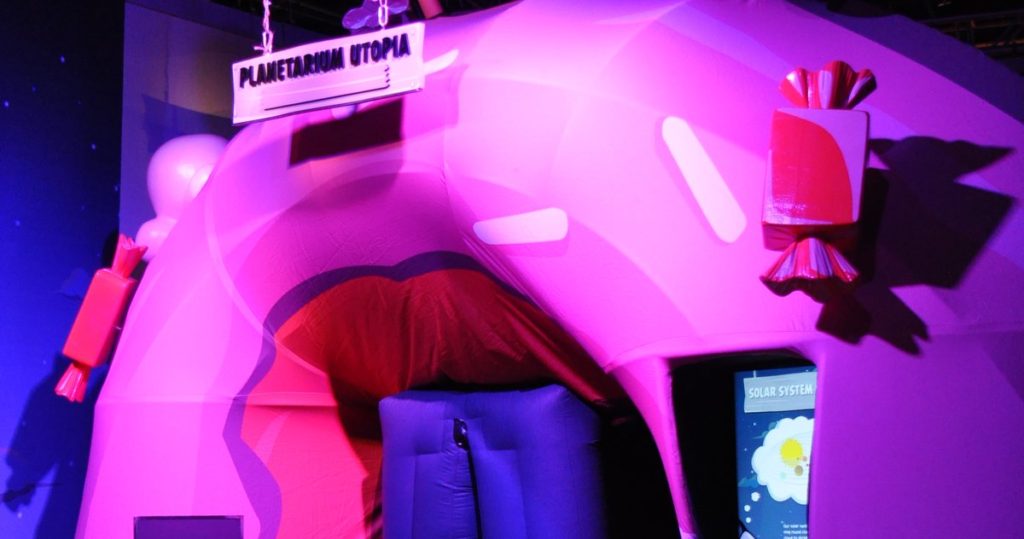 Around the corner from the Bamboo Forest, you'll find the Space Cave. The mini-planetarium gives a mini-taste of what visitors could expect on a visit to the Margaret Zeilder Star Theatre, and the Laser Maze will test your ability to go over, around, and under a deceptively tough path of laser sensors. While you're waiting your turn, take a ride on the space scale to find out how much you weigh on different planets in our solar system.
3. Slingshot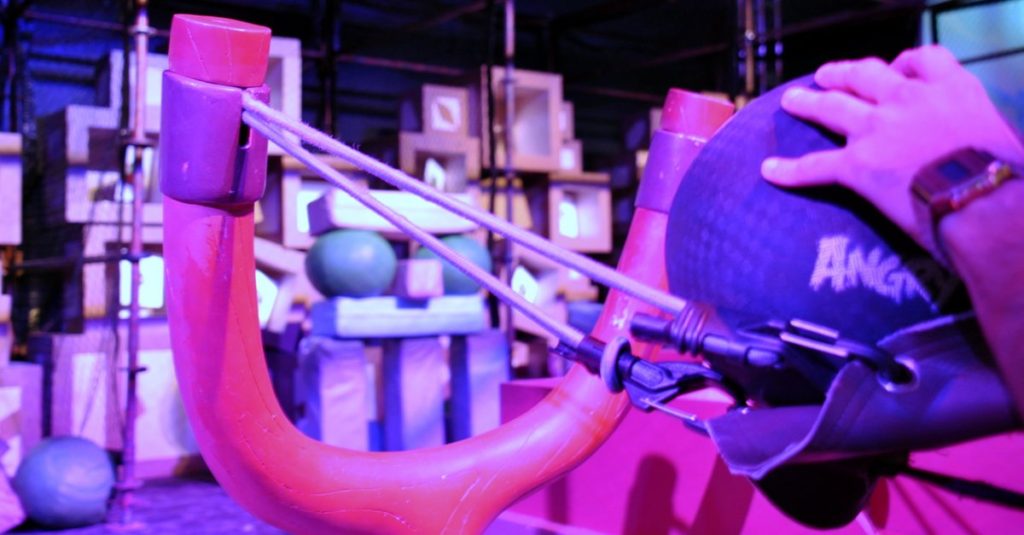 The premise is simple: You have two minutes to build your structure, complete with protected piggies. When everyone is done, the shooting range is cleared and you have three shots with different coloured birds to knock down your creation.
Tip: Building was more difficult than expected. Keep your design simple and strong to withstand the coming birds!
4. Angry Birds Go!
Three tracks each offer different challenges in this station inspired by the downhill racing game Angry Birds Go! To complete each track, you'll need to build a vehicle with just the right weight and balance in order to fight the forces of friction and gravity once the downhill race begins.
5. Create Your Own Stop-Animation Video
Of the five activities in the Art Studio Cave, this one was easily my favourite. Creating the stop animation was straightforward, and you had the option to email the link to yourself and a friend afterwards. Those who are less tone-deaf, or perhaps more artistically talented than I, will no doubt enjoy other activities in the cave – such as layering in new instruments to remix the classic Angry Birds theme song, or adding their own Crayola masterpiece to the art wall.
6. Be the Bird
This is the one you came for. To help keep the line moving, the knowledgeable staff often take care of building the piggy tower for you to destroy, while staff at the other end get you perched aboard the swing-set style seat on the platform above. While you aren't being drawn back and shot like a slingshot, you still pick up enough speed to feel the breeze through your feathers before crashing through the obstacles at the end, and quite possibly, the wall behind.
Tip: There is a kid zipline and an adult zipline, both with swingset style seats. Keep in mind that the adult seat has no seat belts or straps, so carrying your little birdlings with you won't be an option if they aren't willing to fly it alone.
We've only scratched the surface of things to do at Angry Birds Universe. You'll also learn about leverage and test your strength with pulley power, try to conquer Magnet Mountain, attempt the climbing wall, or play nearly any version of the game at one of the several sit down stations.
When you get your tickets, remember to bring your AMA card to save 10% on regular admission at the Telus World of Science – Edmonton. But don't wait too long, Angry Birds Universe flies out-of-town on April 17, 2017!