Thank you to everyone who entered our super fun "Super Summer Bike Giveaway" Contest for a chance to win a brand new bike, courtesy of United Cycle.
Contest Overview
Throughout June, July, and August, contest entrants were required to submit something different each month to show us their ride, skills, and creativity by:
Submitting a picture of their old bike
Writing a haiku or rhyme
Captioning a photo
Visiting us at the AMA tent at the Servus Heritage Festival
All the entries were so good and ranged from being funny, creative, witty, and a little silly. We wish that everyone could have been a winner but, we could only randomly draw four – because that's the total number of bikes we had to giveaway.
Contest Winners
Congratulations to the four winners along with their winning entries:
June Winner: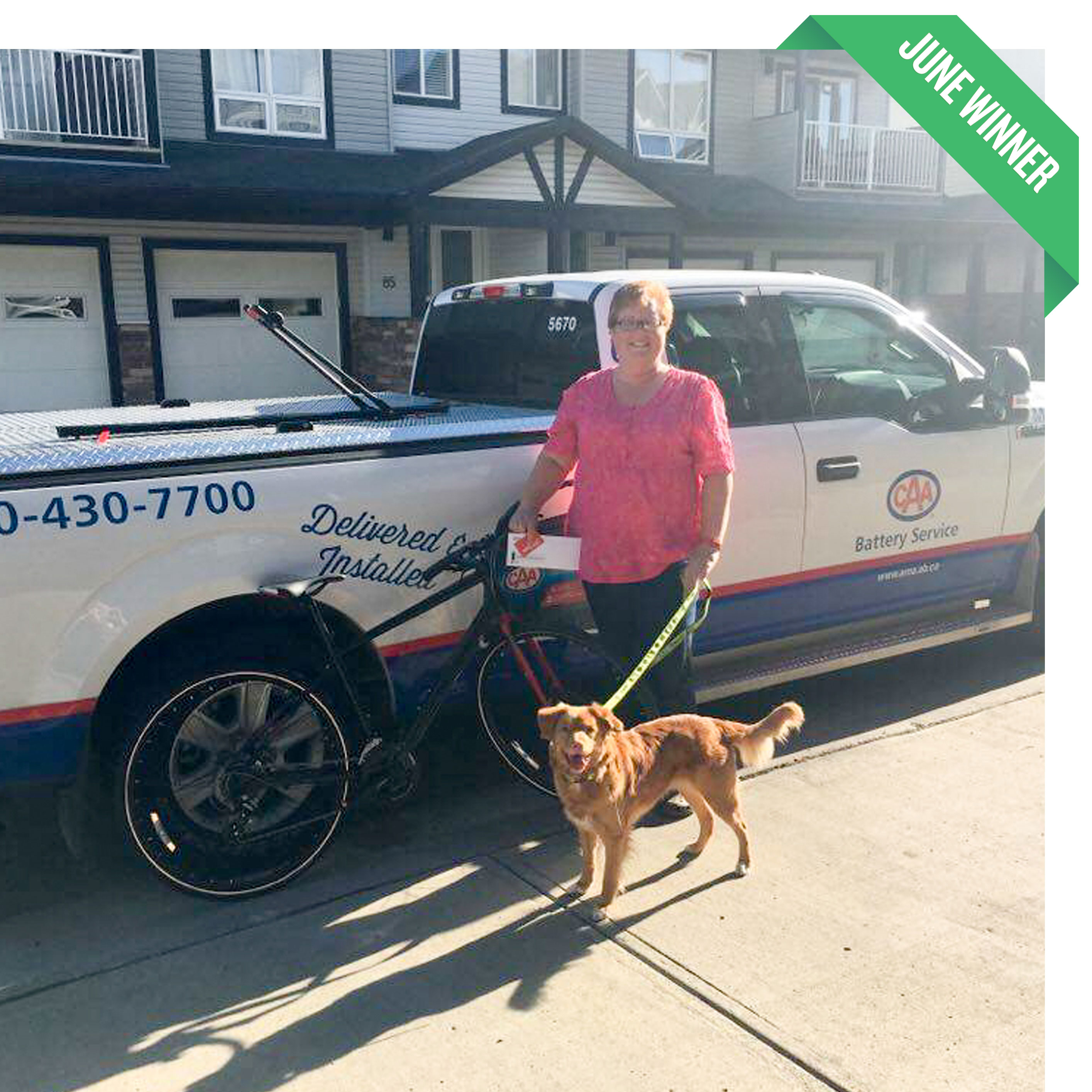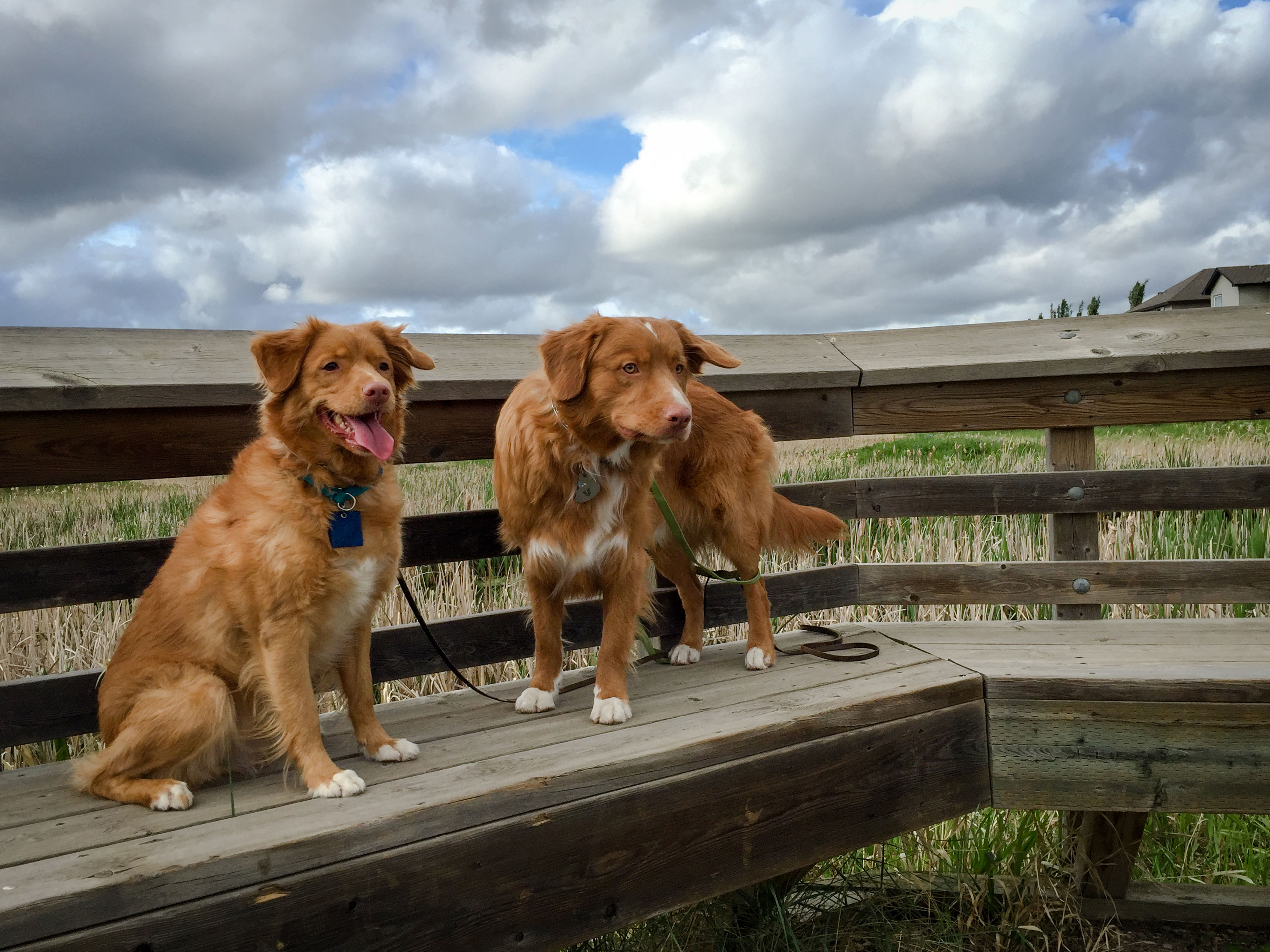 L. Hurl, Sherwood Park
Would love to be able to keep up with these 2! They love to run and will go forever with a new bike I'd be able to be beside them on our outings. A new bike would be the best toy for all 3 of us.
July Winner: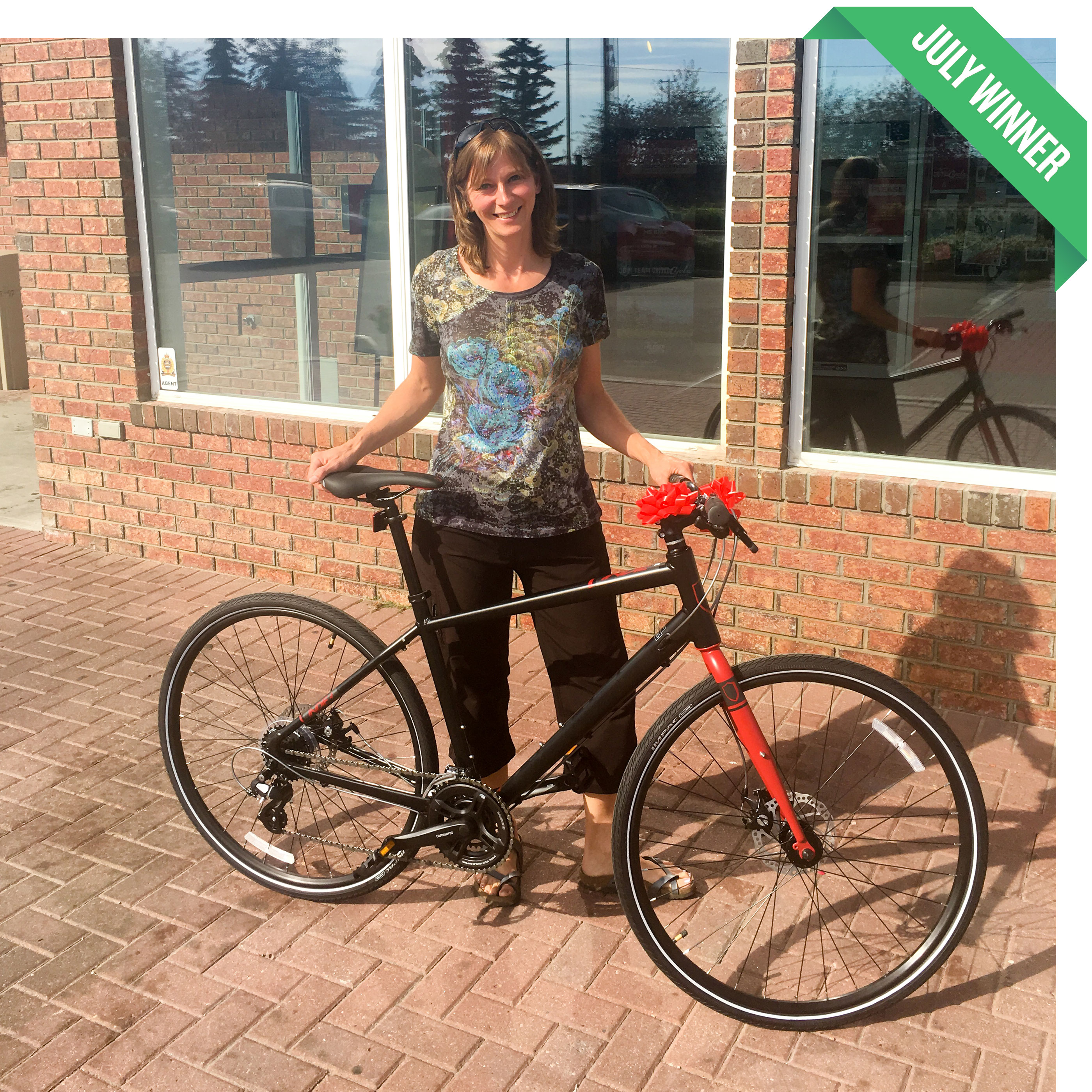 P. Issak, Bon Accord
There once was a girl who biked everywhere,
She loved riding fast with the wind in her hair.
One day, with a flat, and no tube to spare,
She sat on the side of the road in despair.
Then she remembered a friend who would care.
She called AMA and in a flash they were there.
August Winner: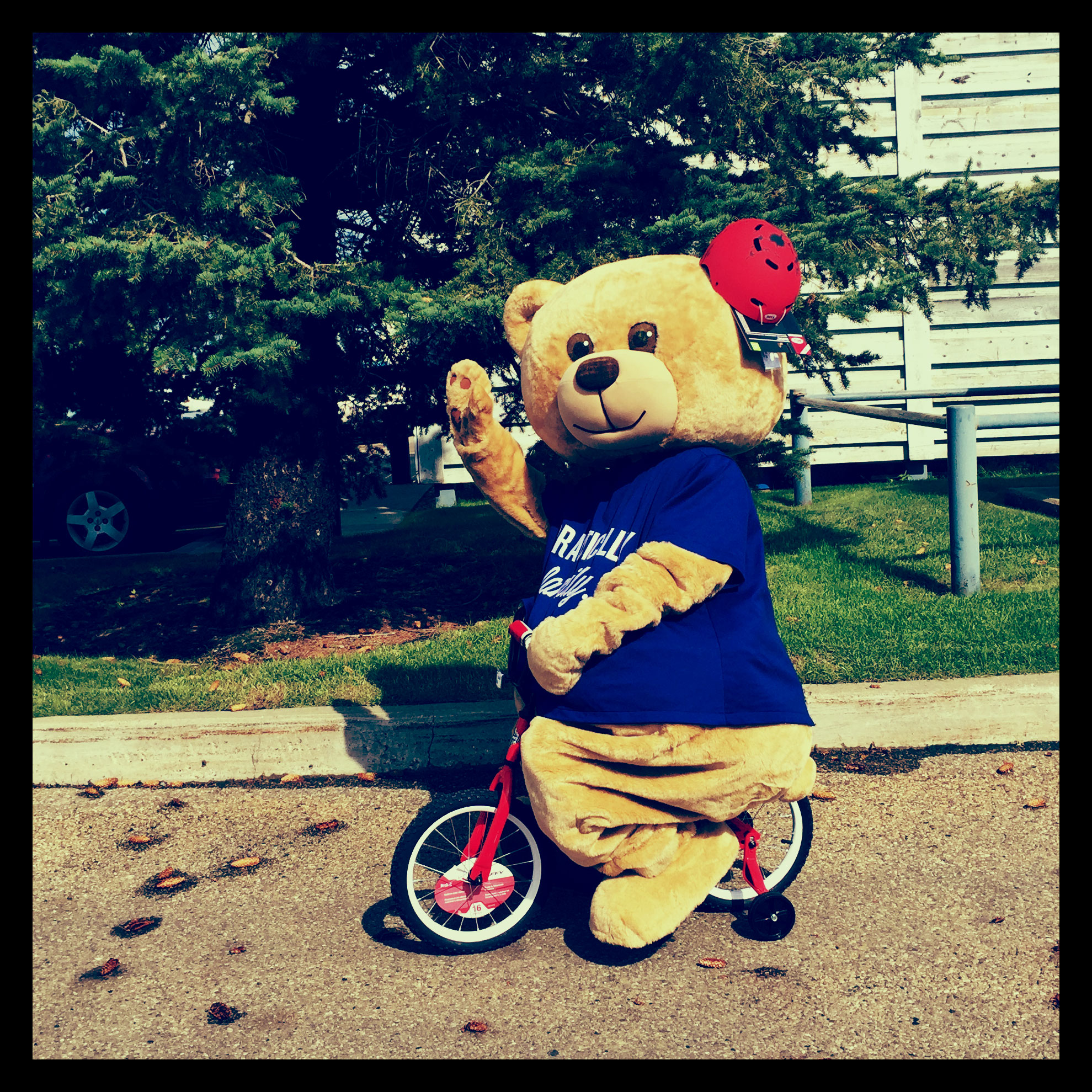 K. Ratte, Calgary
I like big bears and I cannot lie.
Heritage Festival Winner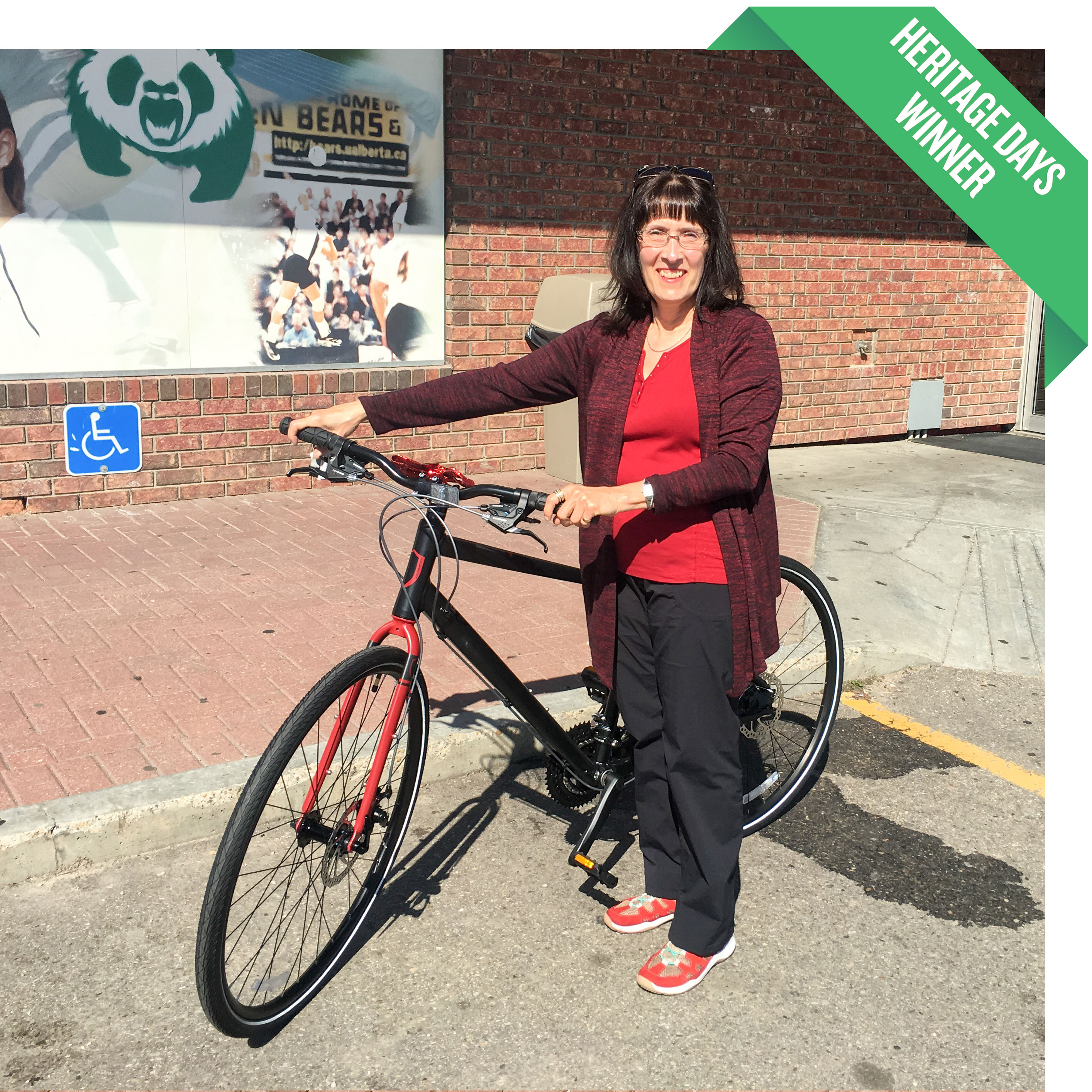 A. Kisko, Edmonton who stopped by the AMA tent to enter (and say Hi)!