Why do you need to take Driver's Ed? Driving isn't that hard – lots of people learn without taking Driver's Ed classes, right? Green is go, red is stop, wear a seatbelt and don't speed — that's all there is to it, right?
Wrong. Maybe you'd be set if you're on a go-kart track, but out on the real roads, there's a lot more to it. There are plenty of reasons to invest in Driver's Education (whether with AMA or another company):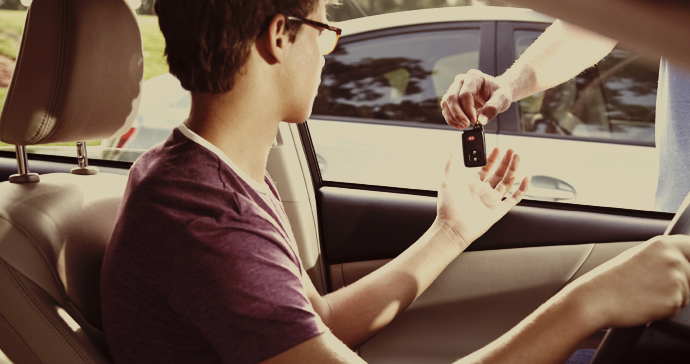 It'll Save You Money (In the Long Run):
Yes, Driver's Ed can be a bit pricey. But, it's important to keep in mind that you get what you pay for. Going with the cheapest Driver's Ed course means you might be cutting corners, such as working with instructors who are not at the top of their game or sacrificing important in-car time.
And if you look at the long game, Driver's Education will save you money. Every time you get a speeding ticket or other moving infraction, it bumps up the price of your insurance premiums. AAA found that people with Drivers Ed training are a nearly 40 per cent less likely to get those kind of tickets, which will help keep your insurance payments reasonable (and keep you out of trouble, you lead-foot).
Additionally, some Driver's Ed classes will mean you get a discount on your insurance premium right off the top. Make sure to ask though – not all programs result in this, but generally the more in-depth ones do.
Your New Driver Will Thank You (or You'll Thank Yourself):
Driving for the first time is pretty scary. Lessons help new drivers feel more confident, and hands-on experience makes anyone feel more prepared. Confidence behind the wheel leads to fewer collisions.
However, being over-confident — without the knowledge and skills to back it up — isn't great either. Driver's Ed is a great option for those who:
Are a bit rusty and haven't driven in a while.
Are moving to Alberta from somewhere with different driving laws.
Are moving to an urban centre after driving rurally. It's a bigger change than you might think.
Additionally, you can take Driver's Education even if you've been driving for a while. Driver's training isn't just for teens learning to drive, but for anyone looking to refine their skills. That's why AMA offers:
Winter driving courses: Alberta winters are tough, and having a professional give you pointers on driving in snowy and icy conditions will make you more confident and skilled
Proactive Defensive Driver Course: This course improves your defensive driving skills and taking it can see up to three demerits removed from your driver's abstract.
Seniors Driver Refresher Course: This courses helps keep skills sharp in the golden years.
You Might Save a Life:
We know it sounds like we're being a bit dramatic, but driving 1600 kg of glass, metal and fiberglass down a highway at 100 km/h is a big responsibility. Making sure you have safe driving habits helps prevent serious collisions.
Parents or other non-professional teachers often pass on sloppy habits to the new driver they're teaching, such as rolling stops and checking cellphones at red lights (we see you, crotch-texters). A good instructor will drill good practices into you.
Getting into a habit takes repeated exposure. With multiple in-car sessions (AMA programs have 4–20 hours in the car, depending on the course) learners are bound to get into good routines.
Classes will also stress getting into important life-saving habits like buckling up, combating distracted driving, driving at safe speeds and making sure not to drink and drive. There are some of the factors that, when ignored, put new drivers, particularly teens, at the highest risk of a fatality.
Any Driver's Ed is Better than None, but AMA is the Best:
We know, we're tooting our own horn, but, it's true! With over 78 years of education and training experience, AMA's Driver Education has:
Trained over 880,000 students in Alberta to be safe drivers.
Government certified driving instructors.
The safest and most up-to-date driving techniques taught by our instructors.
A solid reputation and is a well-known brand you can trust.