Cruise lines continue to outdo themselves, not only with the size and scope of their ships, but also the guest experience. From a cantilevered skywalk to skydiving onboard, plus so much more; cruising just keeps getting reimagined. Here's the latest.
Viking Star
Go for a swim on the Viking Star, the new flagship vessel from Viking Cruises. The infinity pool is just one jaw-dropping feature of the Scandinavian line's designer ship, but it's not all about lounging. There's a high-end cultural-enrichment program with full immersion into the European destinations visited, from cooking classes to university-style courses and lectures on art. Also, there are enriching shore excursions available at every port visit. Wine and beer are included with lunch and dinner on board – or sip a cappuccino and catch up using the free Wi-Fi. La dolce vita!
Viking Star by the numbers
47,800 tons
745 feet
465 staterooms
10 decks
Ports of call: Scandinavia, Baltic, Mediterranean
Royal Princess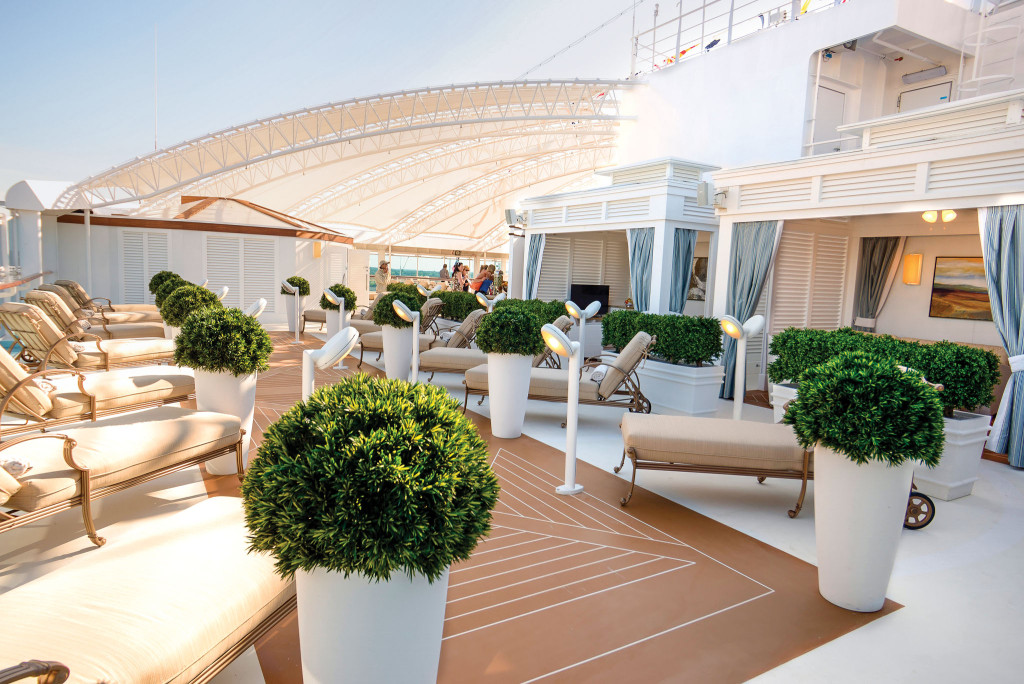 The two-year-old Royal Princess is still a big-time dreamboat. She's Princess's largest ship, ever. But more than big, she's bold. Her signature, first-of-its-kind SeaWalk is a glass-bottomed, cantilevered walkway that juts out almost nine metres from the side of the ship, overlooking the wake some 40 metres below. Post vertigo inducement, refuel at a range of new dining options – from pizzeria to gelateria, as well as a seafood bar overlooking a revamped atrium and piazza that's 50 per cent larger than any other. All that grand space in the ship's hub, however, means no central stairs – leaving plenty of downtime in the elevator lineup or calorie burning from walking fore or aft. Buon viaggio!
Royal Princess by the numbers
141,000 tons
1,083 feet
1,780 staterooms
19 decks
Ports of call: Caribbean
Anthem of the Seas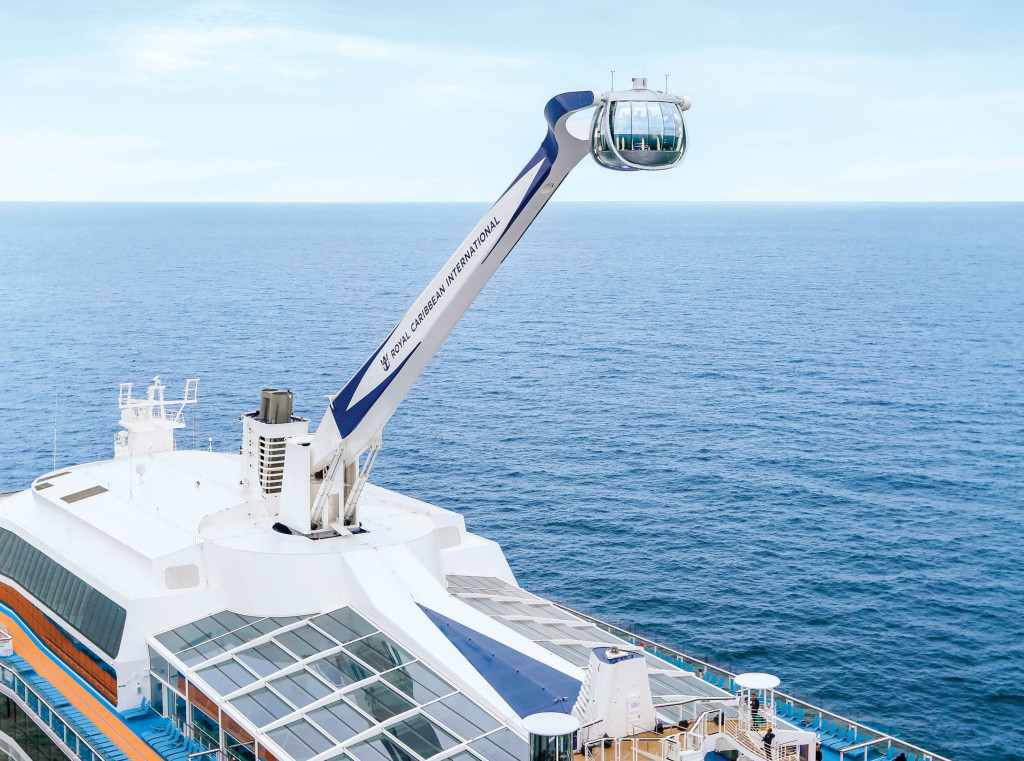 A cruise doesn't have to be all about relaxation. Get your adventure on with the newest ship from Royal Caribbean. Anthem of the Seas is all about heart-pounding action. The onboard activities centre, Seaplex, offers basketball and ping-pong tournaments, plus circus camp, roller skating and bumper cars (really!). Then there's the rock climbing wall, surf and skydiving simulators (gulp) and the North Star – a capsule that lifts you over the edge of the ship, 90 metres above sea level. To take it down a notch, sit back and watch the Broadway show, Mamma Mia! As AMA Cruise Specialists say, "WOW."
Anthem of the Seas by the numbers

168,666 tons
1,141 feet
2,090 staterooms
15 decks
Ports of call: Bahamas, Caribbean, Canada and New England
Find the Best Cruise Vacations & Cruise Deals with AMATravel
– By Barb Sligl