Most people think of a cruise simply as a relaxing sun and sea holiday, most often in the Caribbean or Mediterranean, which of course it is. But it can be so much more. Cruise lines are offering special theme itineraries that add a little extra to your sailing adventure – from a ghoulish getaway to haute cuisine on the high seas.
Party 80s style
Still hum to the tunes of Dance Hall Days, The Power of Love and I Ran? You're in luck. Wang Chung, Huey Lewis and Flock of Seagulls will all be on board Holland America's ms Eurodam '80s cruise. Also set to groove and perform: Richard Marx, Starship, Kool & The Gang, Modern English and Tiffany. Plus, some of the original MTV VJs. That's an embarrassment of '80s riches. And it goes on 24/7 during this week-long Caribbean cruise, from '80s-era TV programming (think Three's Company), arcades (hello, Pac-Man) and even Let's Get Physical workouts (bring those leg warmers!). Every day and night reveals another '80s dimension, whether Neon Beach Party, '80s Prom or '80s Movie Costume Party.
When: February 28 to March 6, 2016
Ports of call: Ft. Lauderdale, Grand Turk Island in Turks and Caicos, San Juan in Puerto Rico, St. Thomas in the U.S. Virgin Islands and Half Moon Cay in the Bahamas.
Bring: Your '80s paraphernalia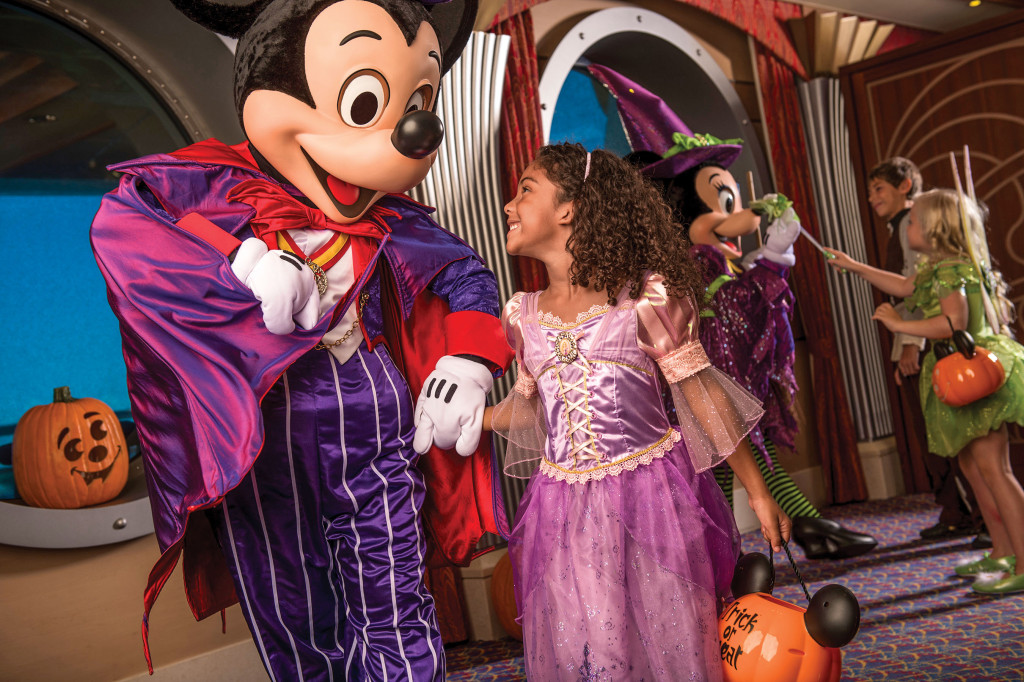 Celebrate Halloween with Disney
Bring together the most-fun holiday and cruise line and you get Halloween with a Disney twist. It's a mash-up that results in Mickey's Mouse-querade Party and The Nightmare Before Christmas Sing and Scream, an interactive viewing of Tim Burton's now-classic movie. Of course, there's also classic pumpkin carving, mask making and campfire-style storytelling on the deck. It's Halloween on the High Seas with the Disney Cruise Line, perfect for families who'd rather trick or treat from deck to deck than door to door. It's so ghoulishly good that Disney's now offering it fleet wide.
When: September, October 2015
Ports of call: Caribbean
Bring: A costume! Or at least your Mickey ears.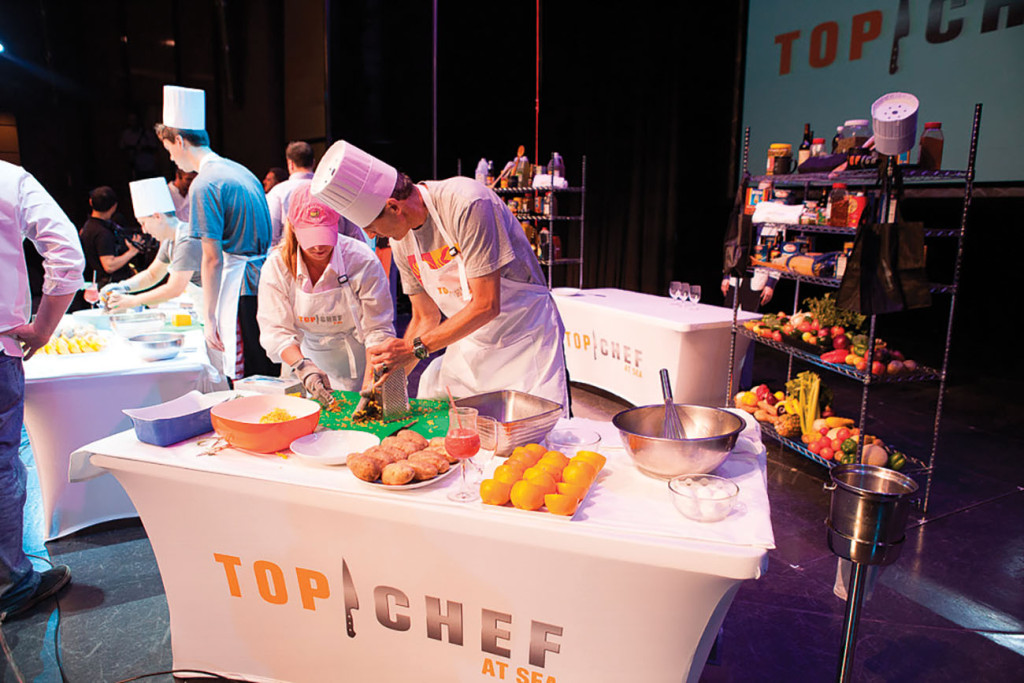 Be a part of Top Chef
Want to see Top Chef alumni whip up dishes in person? The TV cheftestants, as they're called, are aboard Celebrity Cruises Top Chef Signature Sailing. Last year, Season 6's Ash Fulk talked barbecue brisket on the Celebrity Summit, along with Doug Adams of Season 12 and Nina Compton, Season 11's runner-up. The Top Chef at Sea cruise partners with Bravo and its Emmy award-winning show to feature cooking demos, classes and even chef-hosted shore excursions. Yum! There's even more food going on than usual on this cruise, including the interactive Top Chef Night dining experience in the main dining room.
When: November 14, 2015
Ports of call: Miami, San Juan in Puerto Rico, Charlotte Amalie in St. Thomas and Philipsburg in St. Maarten.
Bring: Your appetite.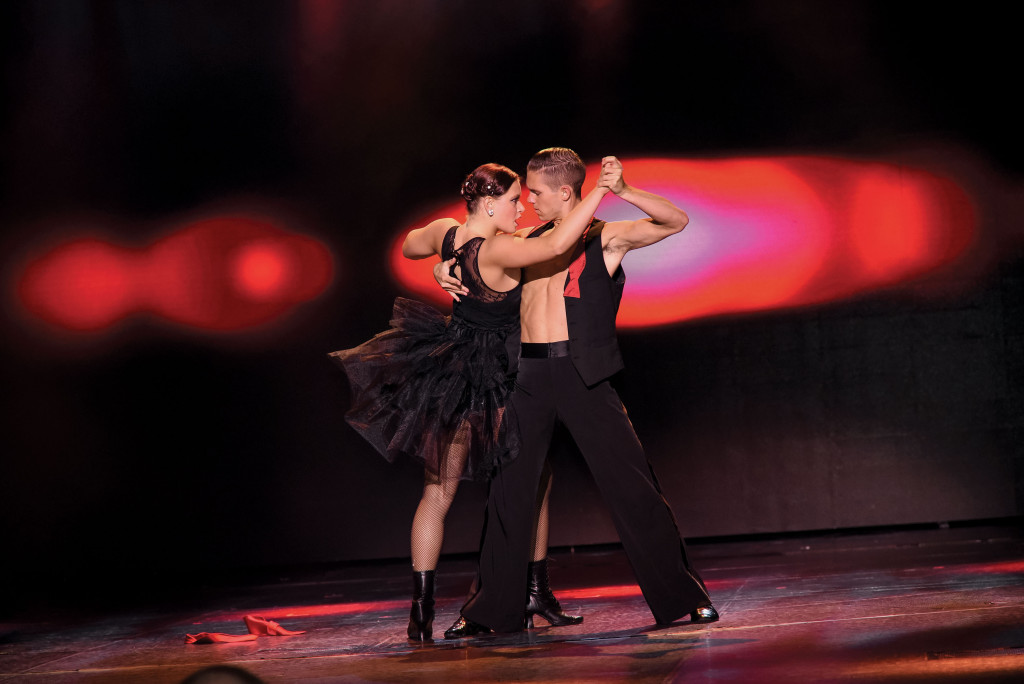 Dance with the Stars
If you know what the Mirrorball Trophy is and how many Derek Hough has won (it's five), then the Dancing with the Stars: At Sea cruise on Holland America's Nieuw Amsterdam is for you. Some of the same pro instructors you see on ABC's TV show will be aboard, like past cruise participants Hough, Mark Ballas and Olympic gymnast Shawn Johnson. It's your chance to learn how to tango or cha-cha-cha –and maybe even advance to the Champions Cruise competition. So practice that toe-heel action! Passengers can participate in complimentary dance classes on every Holland America Line sailing and compete in the Dancing with the Stars: At Sea contest. The Cruise Champion advances to the 2015–2016 Champions Cruise on January 10, 2016.
When: January 3-10, and 10-17, 2 016
PORTS OF CALL: Ft. Lauderdale, Grand Turk Island in Turks and Caicos, San Juan in Puerto Rico, St. Thomas in the U.S. Virgin Islands and Half Moon Cay in the Bahamas. Also Philipsburg, St. Maarten for the Jan. 10-17 cruise.
BRING: Your dancing shoes.
Find the Best Cruise Vacations & Cruise Deals with AMATravel