Arriving in a port city can be an intoxicating experience, with most of us anxious to explore the cultural and culinary influences, often centuries old. However, time is often limited. As well, "flying in the morning before your ship departs can be very stressful. There's always the possibility of flight delays and cancellations," says Leonna Manna, AMA Travel Cruise Specialist. "To help ease your worries, plan for an extra day or two to explore your departing port. It's almost like getting two vacations in one." Here, Manna and other AMA Travel Cruise Specialists share their favourite ports – and how to maximize the few hours you have in town.
Fort Lauderdale, Florida
Chosen by AMA Cruise Specialist Cathy Tse
Home to bustling Port Everglades – the world's second-largest cruise port – travellers often pass quickly through this South Florida city, staying just long enough to board their ship and head down the coast. And that's a shame. Often known as the "Venice of America," Fort Lauderdale's picturesque canals and beaches make the perfect playground for a pre- or post- cruise stay.
See and Do: Las Olas Boulevard runs from the beach through the heart of the city – use bike lanes to explore by cycle, or head out on foot to browse boutiques and galleries. After dinner at the Riverwalk, a culinary and entertainment complex lining the Tarpon River, head to the clubs.
The best way to see the city is from the water. Cruise Lauderdale's 250-plus kilometres of canals and waterways with one of several local day-cruise operators or, even better, Tse recommends saving a few bucks by taking the Fort Lauderdale water taxi, which offers a one-time, hop-on-hop-off price. This "taxi" stops at nine different places, including a shopping mall, restaurants, attractions and hotels. Shopaholics should head to either Sawgrass Mills, one of America's largest outlet malls, or indulge in Florida's culture of vintage, antique shopping at the Fort Vintage Flea market or Festival Flea Market, located just to the south in Pompano Beach.
Eat: La Dolce Vita, one of Tse's favourite restaurants, offers the best of the Florida Peninsula with fresh, made-to-order Italian dishes. "Try anything with their black truffle cream sauce – it's delicious," says Tse, referring to their homemade pastas, especially the ravioli. It's an intimate, family-run restaurant.
Amsterdam
Chosen by Leonna Manna, AMA Travel Cruise Specialist
Attracting more than seven million visitors every year, Amsterdam is one of Europe's great destinations – and this seaside city is set to welcome more Albertans with a new, direct flight on KLM, departing from Edmonton. Whether you explore by foot, boat or on the back of a bike, Amsterdam is a beauty, but its greatest charms are sometimes hidden, says Leona Manna.
See and Do: While the pedestrian streets Kalverstraat and Leidsestraat get the lion's share of shoppers, Manna recommends a trip to Jordaan. Formerly a hardscrabble, working-class district, Jordaan's narrow streets and lanes now offer some of Amsterdam's quirkiest shops, organic markets, hip galleries and vintage clothing stores. "It's one of Amsterdam's trendiest neighbourhoods," says Manna.
Famously built below sea level, Amsterdam was formed around four concentric canals, which made a swooping semicircle comprised of 90 islands and connected by some 1,200 bridges – hop on a canal cruise to see its hidden corners, like the canal-side museums, year-round festivals on the water, and impressive estates from the 17th and 18th centuries.
And make sure to see some of the city's best-known attractions – the Van Gogh Museum which offers the largest selection of the artist's masterpieces in the world, the Anne Frank House, and the recently renovated and reopened Rijksmuseum.
Eat: Located in a former blacksmith's workshop, Balthazar's Keuken is one of the hottest restaurants in Jordaan. With an open kitchen, the atmosphere is laid back and the menu changes every week, using the freshest seasonal ingredients based on the love of good food.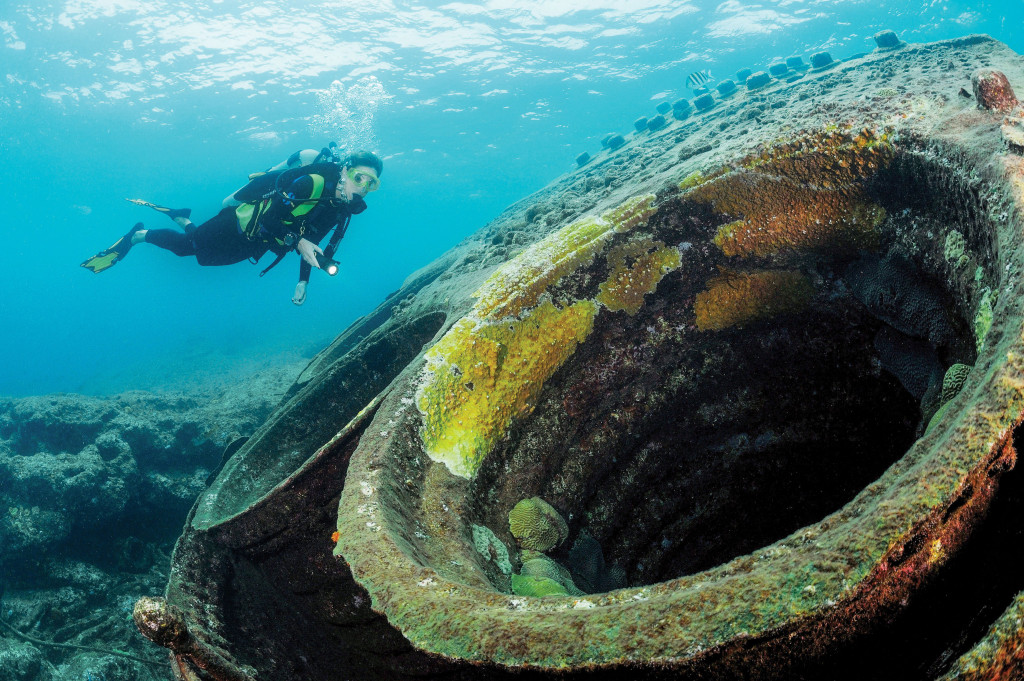 Hamilton, Bermuda
Chosen by AMA Cruise Specialist Karen Claxton
Sunbathed and stylish, Bermuda – a tiny Caribbean island, roughly 52 square kilometres – pairs English sensibility with some of the best weather in the world. Hamilton, the capital of this British Overseas Territory, has just over 1,000 residents, but bursts with opportunities for shopping, sightseeing and dining.
See and Do: The Bermuda Triangle has been mysteriously sinking ships and downing planes for centuries, and you can experience part of the history on a dive trip to the ocean floor to see the final resting place of some of these crafts. Or even better, sail and snorkel over them on a catamaran tour. "It comes complete with drinks and music," says Claxton.
For such a small island, Bermuda boasts an impressive network of bicycle trails. Take a cycle tour of almost 29 kilometres along old railroad beds, through lush gardens and past historic forts and plantations. Finish up with a refreshing dip at the beach.
When you tire of the sun, head to the Crystal Caves, home to an amazingly clear, post-glacial underground lake – walk out on a pontoon path to see rock formations more than 15 metres below the surface.
Eat: Grab a Dark and Stormy (dark rum, lime juice and ginger beer), which is the island's official cocktail –plus some fresh oysters and a bit of ceviche at 1609, an over-water restaurant named after the year the Sea Venture wrecked on Bermuda. Open on three sides, the restaurant offers uninterrupted views of the shockingly aquamarine water.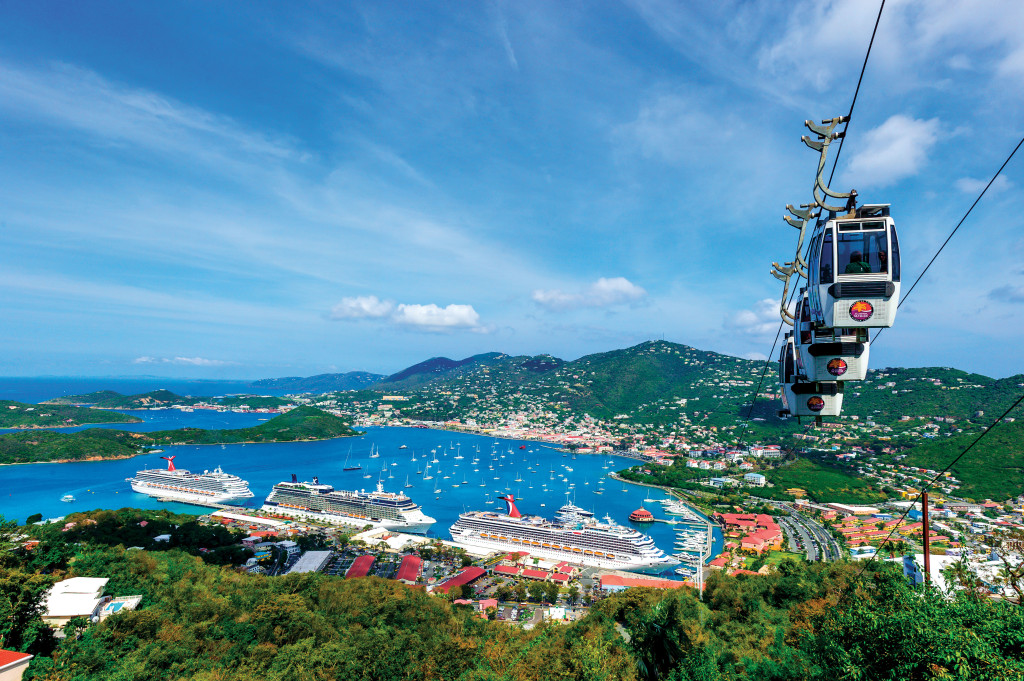 St. Thomas, US Virgin Islands
Chosen by AMA Cruise Specialist Karen Claxton
With some of the best beaches and bluest water in the Caribbean, the U.S. Virgin Islands have long been a prime destination for those seeking the sun. Compact and friendly, St. Thomas – the "gateway to the USVI"– offers both manmade and natural wonders.
See and Do: Hop on a 54-foot catamaran and head to Buck Island National Refuge, where you'll swim with green sea turtles, as well as a swirling kaleidoscope of tropical fish over an abundant coral reef. "It's an excellent choice for the adventurous," says Claxton.
For those seeking a leisurely day, Claxton advises to take an open-air taxi from the pier into the town of Charlotte Amalie – it's just four bucks (USD), each way. There, you can grab an ice cream, browse the duty-free and jewellery shops or just take a stroll past the yachts moored along the boardwalk.
Climb aboard the St. Thomas Skyride to Paradise Point for the best view on the islands. This gondola whisks travellers to the top of Flag Hill, more than 213 metres above the harbour and town.
Eat: Oceana Restaurant & Wine Bar offers super-fresh seafood – from roasted mahi-mahi to poached Caribbean lobster tail, right on the water.
Find the Best Cruise Vacations & Cruise Deals with AMATravel
– By Tim Johnson