Location:9626 96A Street, Edmonton
Duration of Activity: 1 hour
Cost: $12.25 (Adult); $10.50 (Youth and Senior); $6.50 (Child); $36.00 (Family)
Well, Mother Nature rained on our parade this past Friday, and we hadn't even planned on attending the K-Days Parade.
Luckily, the four shiny pyramids of the Muttart Conservatory (one of Edmonton's most popular attractions) are packed with indoor fun. The feature pyramid was "A Journey to Middle Earth" when we visited, so we decided to take a road trip to the Shire.
I've been fascinated with the world of Middle Earth ever since my husband David dragged me (I think he bribed me with a big bowl of popcorn) to see The Fellowship of the Ring. It's now on my bucket list to visit the Hobbiton Movie Set and stay at the Hobbit motel one day, but since a trip to New Zealand isn't in the plans this summer, a quick trip to Middle Earth was the next best option.
All Roads Lead to Bilbo's Doorstep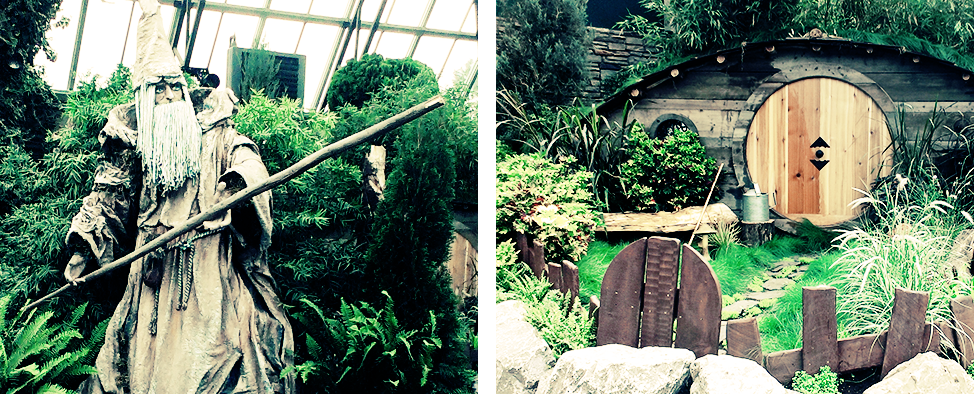 Well, Middle Earth turned out to be a lot smaller than we expected. There was no six-month adventure for us to reach our destination. Regardless, the trip was worth it though just to see Bilbo's hobbit hole. The folks at the Muttart did a fantastic job recreating Bilbo's home, down to the overgrown and trampled down grass to the perfectly polished circular door. It had David and I dreaming of winning the lottery so we could become eccentrics and buy enough property to build our own hobbit hole guest house.
The exhibit also features Gandalf the Grey, who did a poor job defending us from the greedy, strong, and wicked Smaug the Dragon, I must say. Poor David had to run for his life just to avoid Smaug's fiery breath.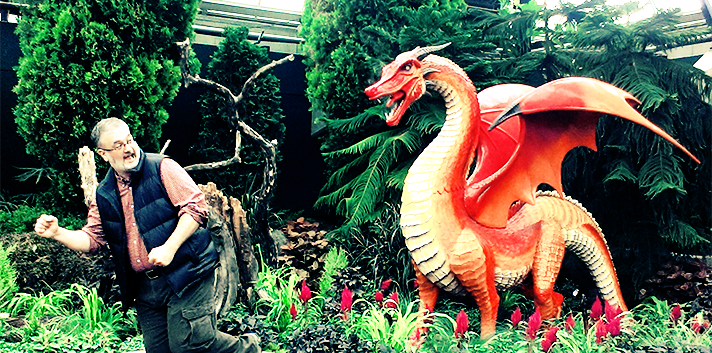 Explore the World in an Afternoon
From Middle Earth, we explored the other pyramids, which include temperate (mild temperature), arid (dry, like a desert), and tropical ecosystems. Each pyramid has its own climate complete with native plants, flowers, and trees. You can easily tour the world and get lost in the beauty, and all in around an hour, depending on how much time you spend at each gorgeous location snapping beautiful new profile pics.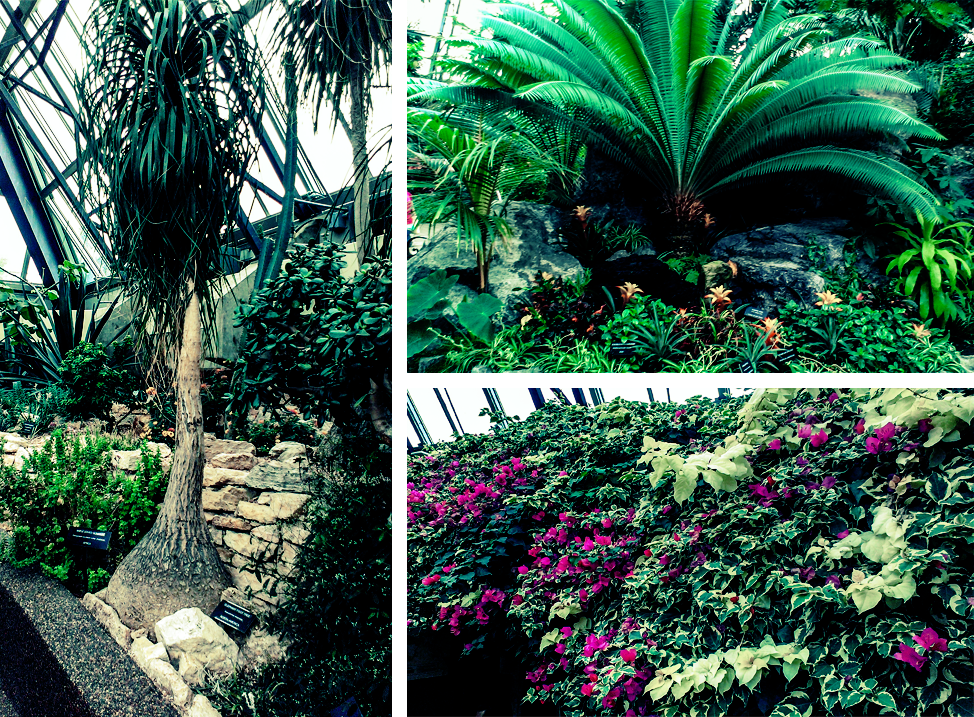 Travel Builds an Appetite
If all your travels have you hungry, consider making a reservation at Culina Restaurant, located right in the Muttart Conservatory. It's a delicious way to end your trip. David and I both had baguettes (mine was roast beef while David went for the smoked turkey). The bread was fresh and just crusty enough. Both sandwiches were packed full of flavour and came with a side salad or bowl of soup. For dessert, we shared the chocolate caramel torte, which is kind of like a super fancy circular Twix. Yes, it's that good.
Lessons Learned
You can't control the weather. In Edmonton, we know that all too well. So it's a good idea to have a few indoor options for rainy days.
The park surrounding the Muttart is beautiful and the perfect place for a picnic lunch, and trails surrounding the park can help you work off lunch and explore Edmonton's beautiful river valley.
The Muttart has an amazing little gift shop, which I've now added to my list of unique places to get gifts and is worth a look through before you leave. From Poo Potpourri (yes, it's a real product) to hand-made soaps, mugs, and kids toys and gardening tools, you're sure to find unique keepsakes or gifts.
My Alberta Road Trip (a Series)
Every Friday this summer, Krista, an AMA Web Content Specialist, and her husband David are discovering the sights and experiences that make Alberta great. Follow this blog series to find fun, unique, and cheap activities around Alberta.
Want to see what else we get up to this summer? Come back every week for a recap of our most recent adventure.
My Alberta Road Trip:
Learn all about Alberta Destination: Activities, Attractions & Things to do