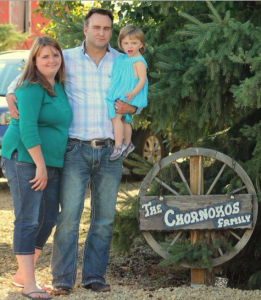 Consenting to become an organ and tissue donor is a deeply personal decision, and not a topic most of us think about all that often…unless you're one of the thousands of Canadians on wait lists for a donation. Back in June 2014 when AMA became the first registry in Alberta to offer the chance for our members to join the Alberta Organ and Tissue Donation Registry things weren't great. Our province had one of the lowest donor rates in the country with donations down 40% over the past decade. Luckily that picture is changing and we're so proud to be a part of it.
Since the registry launch, AMA has registered more than 25,000 members (and counting)! And the provincial list of donors has grown from 25,000 to more than 99,000 in less than nine months! To put that in perspective:
With each donor saving up eight lives and enhancing the lives of up to 75 people, the impact of a single donor is huge.
Of the 25,000+ donors AMA registered, that adds up to 176,000 lives saved and a whopping 1,650,000 lives enhanced.
With the current numbers, AMA has registered nearly 1 in 4 donors in Alberta!
But the numbers alone only tell part of the story — behind each number on the waitlist is a real person in real need. Kevin Chornohos, one of our Member and Travel Services Supervisor in Camrose, has been one of those people. Twice. In the mid-nineties, when he was only 15 years old, Kevin was diagnosed with Keratoconus — a degenerative eye disorder that would one day take his sight. In 2006 after more than 10 years of various treatments, Kevin was faced with the reality of adding his name to the cornea donation waitlist. Luckily for him, he received a donor for one of his eyes after a few months.
The healing period for the transplant is a long one, one year until the stitches can even be removed. Luckily Kevin made it through with the best outcome — his body accepted the cornea. But in 2014 Kevin's other eye had degraded to the point of no return, so he found himself back on the same waiting list for another donation. Shortly before last Christmas, Kevin got the call he'd been waiting for — a cornea was waiting for him.
"My recovery is still ongoing but AMA and my coworkers have been so supportive and helpful" Kevin explained. As the Member and Travel Services Supervisor, he has a special opportunity to talk to our members about the organ and tissue registry in person. "Members are usually really surprised to hear that someone my age needed that kind of surgery. Lots of them don't even realize that tissue donations are even an option."
So during National Organ and Tissue Donation Awareness Week (April 19-25, 2015), consider signing up for the registry. In Kevin's words, "People often don't realize that the smallest donation can give someone the biggest gift of life."
To mark Organ and Tissue Donation Awareness Week consider wearing something green, the official colour of organ and tissue donation.